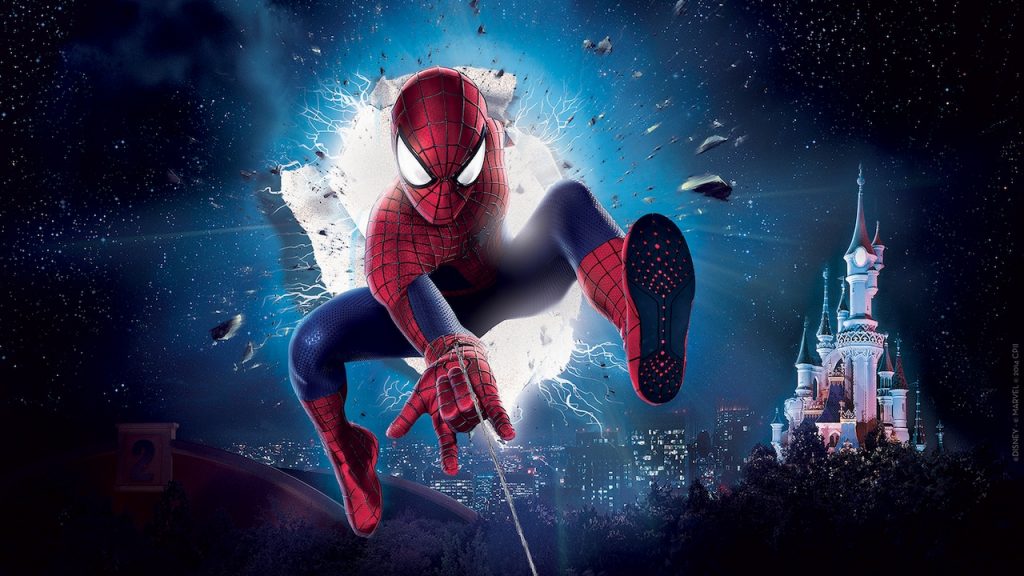 Spiderman established himself a few years ago at Walt Disney Studios Park.
This is the perfect opportunity to meet your favorite Marvel hero, one of the most popular in the Marvel universe, between the Blockbuster Café and Rock'n'Roller Coaster.
Use this time to take your souvenir photo with him!
And don't forget: you will soon be able to enjoy the new Marvel show, and get a thrill with Iron-Man in the future Marvel attraction!