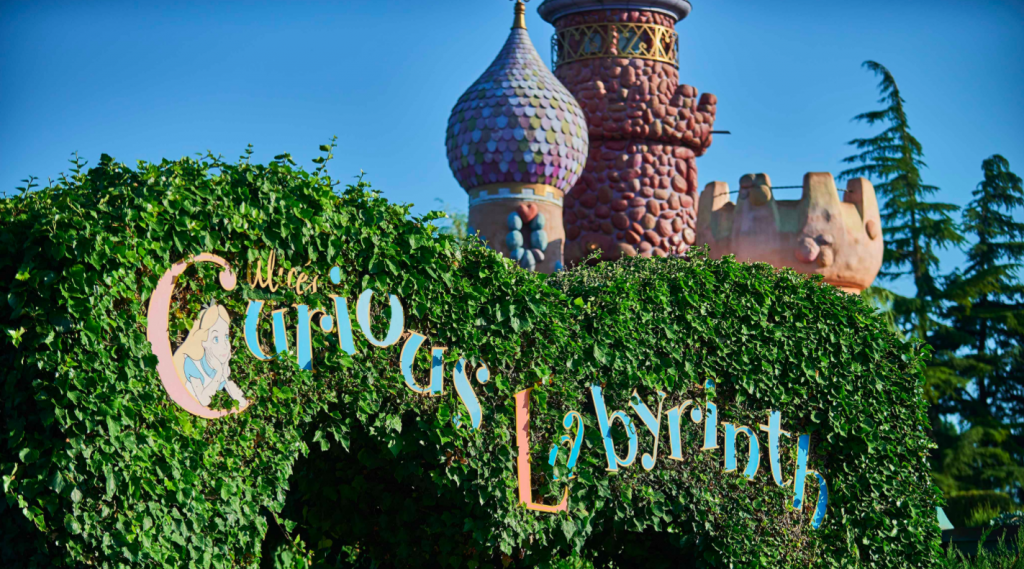 Will you dare to cross the gates of this endless labyrinth and explore, as well, the Wonderland?
On your way, you may encounter the Card Soldiers, the Queen of Hearts, or the Cheshire Cat, but try not to get your head cut off and keep it on your shoulders.
The goal: find the castle of the queen of hearts and enjoy the great view it offers on Fantasyland.
Curiouser and curiouser!
Alice's Wonderland is one of the curiousest areas of Fantasyland. Initially intended to be a simple decorative labyrinth, the desire for imagineers to integrate Alice's universe naturally mixed with the labyrinth.
This labyrinth had to be dense enough not to do it in 1 or 2 minutes, but simple enough not to get lost for 2 hours and panic about the exit.
Once the labyrinth was designed, the main concern was the growth of hedges. Indeed, a labyrinth taking 10 to 15 years to grow at the right height, it had to be faster in the case of this labyrinth, and more precisely in 2 years and a half. A nursery was then selected for rapid growth. To send the hedges and transplant them, each piece had to be numbered and put together like a puzzle.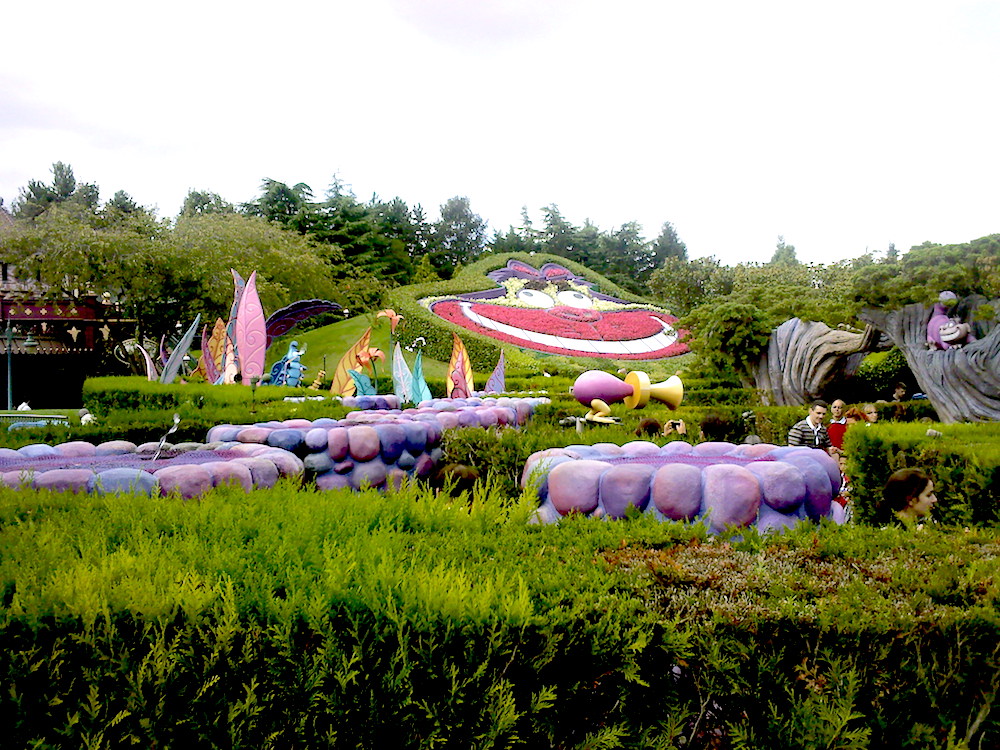 What you might want to know
Waiting time: none
Loved by: everybody!
Side by side seating: not applicable
Minimum size: none
Pregnant women: accessible
Fastpass: no
Single rider: no
Extra Magic Time: no
Discover the world of Alice in Wonderland, and more precisely the Mad Hatter at Mad Hatter's Tea Cups!