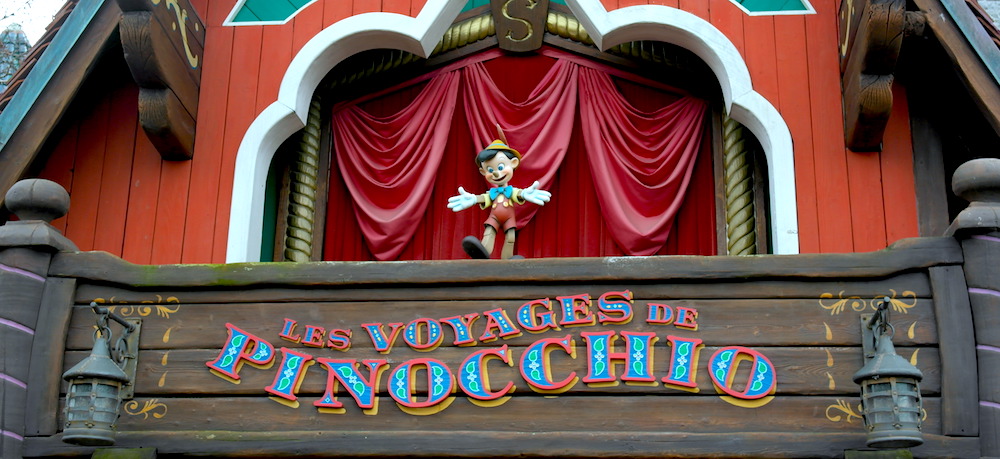 Step into the attraction Les Voyages de Pinocchio aboard your wooden car, and rediscover the story of Pinocchio with Jiminy Cricket.
You will particularly see the Stromboli show in which Pinocchio performs, but you will also meet many of the characters in the animated film.
A dark ride
Les Voyages de Pinocchio is one of the three dark rides of Disneyland Paris, with the attraction that features Snow White and Peter Pan's Flight.
Dark rides use black light and ultraviolet paint so you can see scenes even in the dark. This way, you can move forward in the story and be surprised at every scene, just like the hero of the story.
Discover more of Pinocchio's universe at the restaurant Le Chalet de la Marionnette !
What you might want to know
Waiting time: 5 to 20 minutes
Loved by: children
Side by side seating: 2 people
Minimum size: none
Pregnant women: forbidden
Fastpass: no
Single rider: no
Extra Magic Time: no