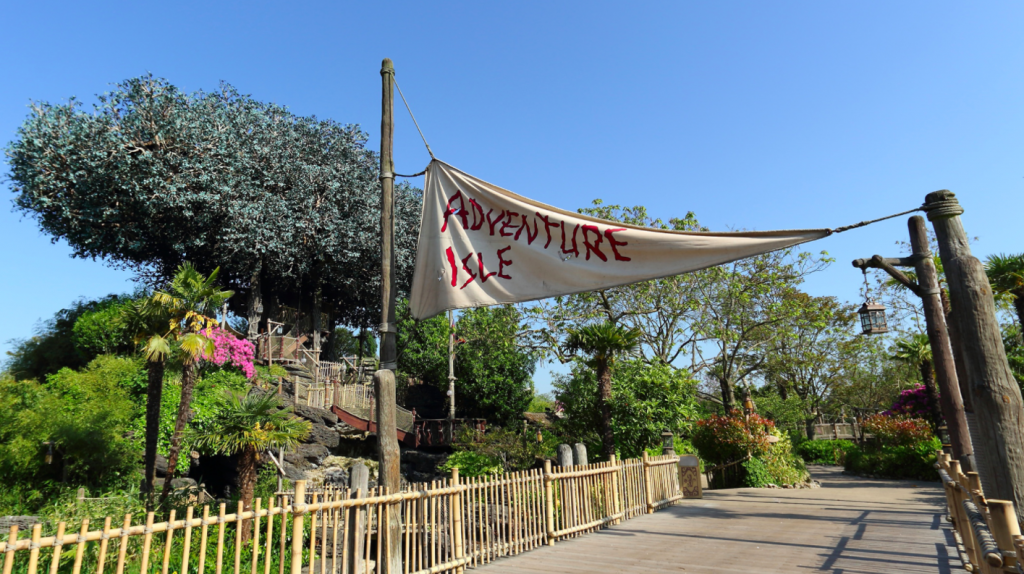 In the heart of Adventureland is a mysterious island, which seems to hold a treasure. To the north, caves and a cabin, to the south, a galleon of pirates, and the promise of a treasure. Will you dare to go?
The unexpected of Adventure Isle
I hope your hearts are well hooked: Adventure Isle hides many caves and narrow passages that could make you lose your head or make you nervous around a sharp bend.
Come and go by the suspended or floating bridges and maybe you'll find the Robinson's Cabin?
Unless it takes you directly to the Pirates, or to the center of the earth, where you will find a fabulous treasure.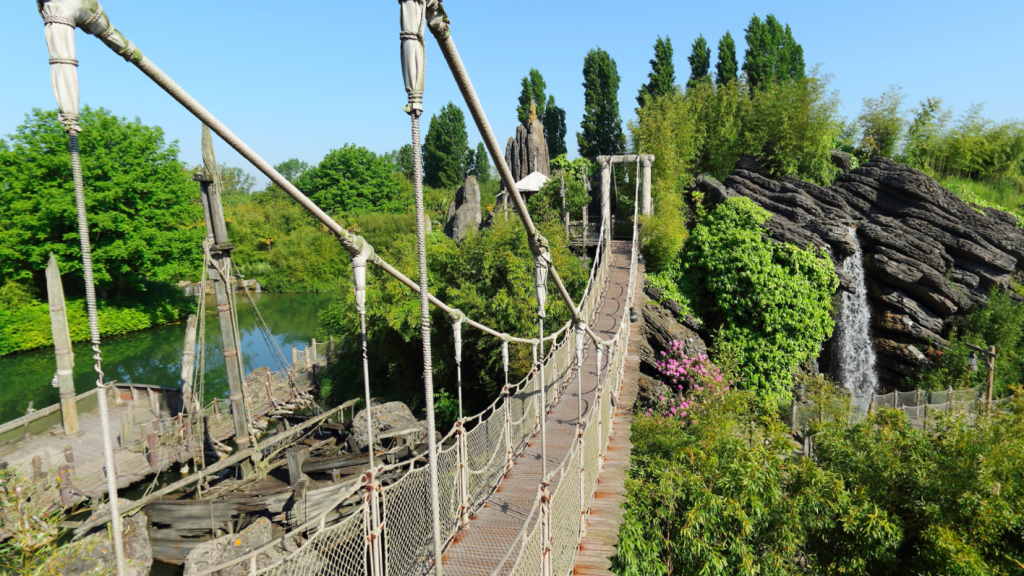 Adventure Isle is the equivalent of Tom Sawyer Island in the United States: a space for the youngest to explore.
La Cabane des Robinsons
It is in the heart of this gigantic tree that is the Robinson's cabin, the shipwrecked Swiss. As you enter, you will discover many stairs, platforms and walkways that will let you explore this cabin with its many rooms. You may find a telescope to look around the park or the surrounding area.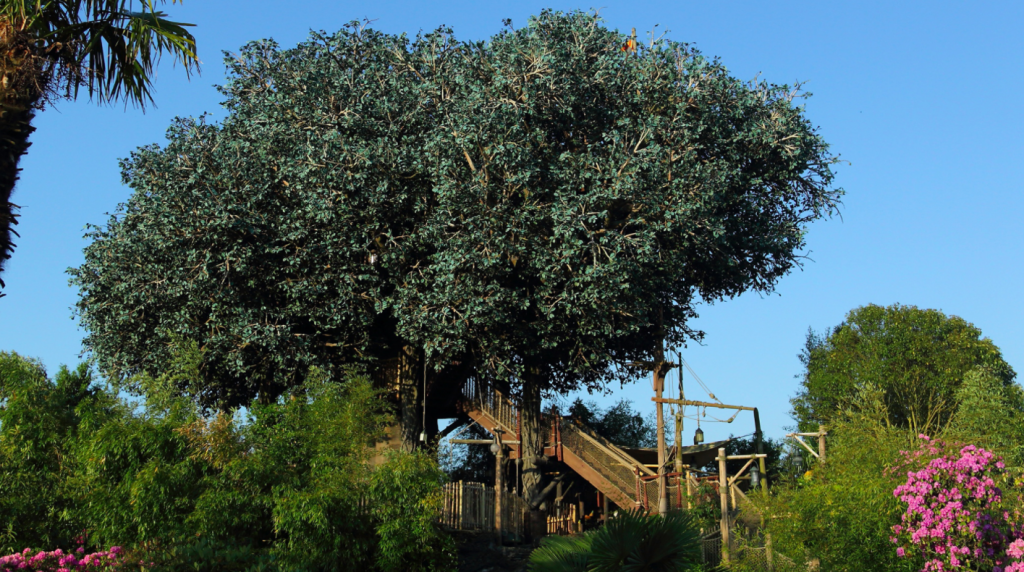 La Cabane des Robinsons is a focal point for Adventureland, as is the castle for Fantasyland, Big Thunder Mountain for Frontierland, or Space Mountain for Discoveryland.
This tree, the Disneyodendron semperflorens grandis, is 21 meters high, and is 6.50 meters above the ground so that everyone can see it from afar. It consists of 300,000 hand-hung sheets.
La Cabane des Robinson is inevitably inspired by the movie Swiss Family Robinson.
If you take a closer look, you will see that the cabin is built from pieces of the shipwrecked ship.
In the children's room, you can see a flag with an inscription saying "Don't come near, we have plague", in order to keep pirates away.
What you might want to know
Waiting time: none
Loved by: everybody!
Side by side seating: not applicable
Minimum size: none
Pregnant women: accessible
Fastpass: no
Single rider: no
Extra Magic Time: no