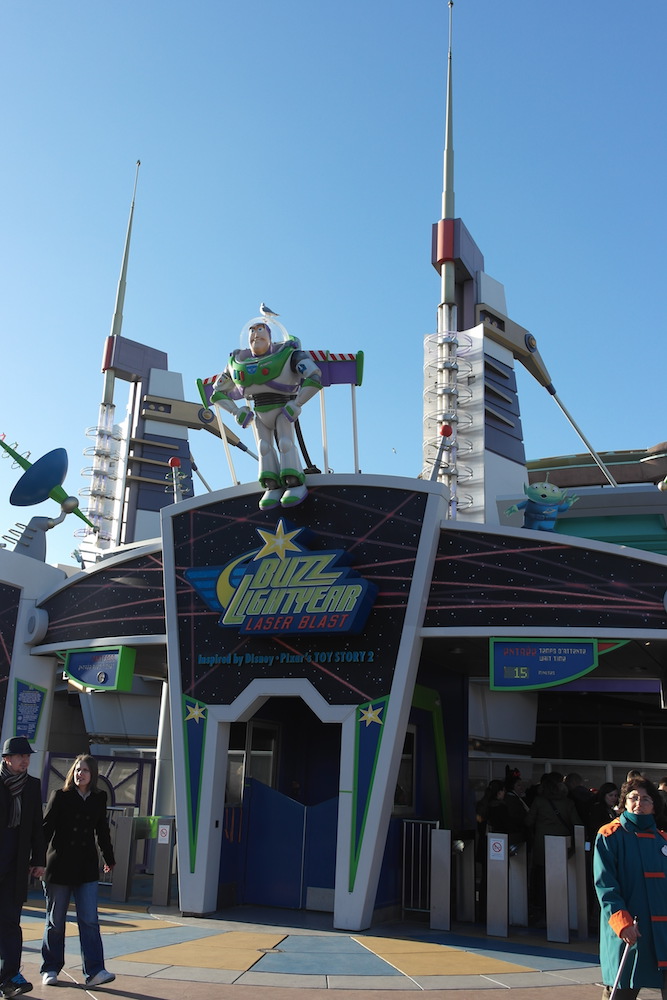 Buzz needs you! Emperor Zurg is trying to steal the batteries from toys to rule the entire universe!
Guests, you're the only chance for Buzz
Your job? Help Buzz defeat Zurg and stop him from ruling the universe like a dictator with batteries stolen from poor toys. For a few minutes, become a Space Ranger! Aboard your cruiser XP-41 which rotates 360° to enjoy an unstoppable view on the enemy, you will have to cross the Gamma Quadrant, and stop Zurg with your laser gun. Use precision and efficiency to win as many points as possible, and beat all records among the other rangers!
Be warned, some targets are revealed only when you have shot all the others, be quick!
What you might want to know
Waiting time: 30 to 60 minutes
Loved by: everybody !
Side by side seating: XP-41 of 2 people
Minimum size: none
Pregnant women: accessible
Fastpass : yes
Single rider : no
Extra Magic Time: yes
Find Toy Story's universe in the Walt Disney Studios Park, and especially at Toon Studio with RC Racer, Slinky Dog Zigzag Spin and Toy Soldiers Parachute Drop.