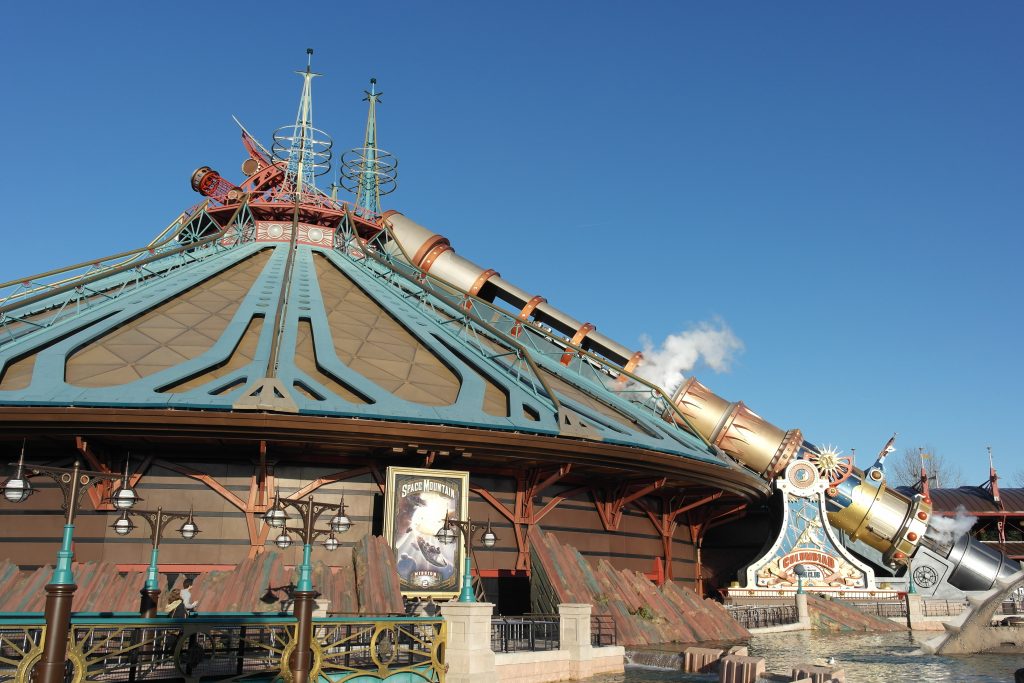 From Earth to the Moon began the adventure. Are you ready to take up the challenge a second time for a new mission? Direction: Supernova!
Facts about Space Mountain
The imagineers were inspired by Jules Verne's book, From the Earth to the Moon to create the universe of Space Mountain, which was initially named Discovery Mountain.
Space Mountain invites visitors to sit in a rocket and discover space.
In the first version, the astronauts headed into this 35-metre-high dome to approach the moon, while in Mission 2, Space Mountain invites guests to go beyond the moon, to the depths of the universe, where they will encounter asteroids, comets and even a supernova.
The main difference between these two versions, apart from the theme, is that the rocket is launched from lower in the barrel which is 22 meters long, more than 40% longer than the initial launch, while the first version was stopped in the middle, as a wrong start.
Did you know ? Space Mountain's first passenger was Thumper.
Tips: The best places are, in my opinion, the first and the last rows. It all depends on what you want to feel. Would you like to have your hair in the wind? In that case, I advise you to go to the front of the train. But for better protection of the eyes and sensations synchronized with the circuit, the rear seats are the best.
Star Wars Version
For a few months, Star Wars takes over Space Mountain. The track remains the same, but the rockets have recently changed with a more ergonomic harness.
In this version, you are the pilot of a spaceship to spy on a Star Destroyer that belongs to the Empire. But they were waiting for you, and they're shooting at you!
It's up to you to blow up a Star Destroyer to get out of it unharmed!
What you might want to know
Waiting time: 10 to 45 minutes
Loved by: adults and teenagers
Side by side seating: 2 people
Minimum size: 1,20m
Pregnant women: forbidden
Fastpass: yes
Single rider: yes
Extra Magic Time: yes