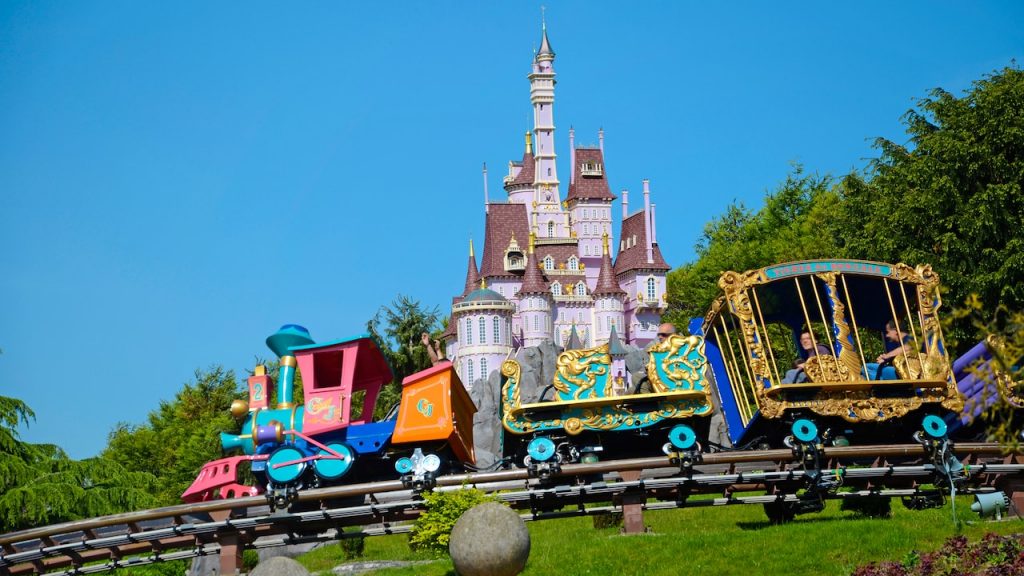 Casey Jr. is a bit like the twin attraction of Le Pays des Contes de Fées. You can even see some guests on their boat. Also, by boarding this crazy train that is Casey Jr. that you may have met in Dumbo, you will discover the universe of fairy tales in a miniature version, Storybook Land.
Tales you may see along the way
Many known and renowned places will be on the way, observe! Here is the list of these places:
The cottage and the mine of the Snow White dwarfs
The gingerbread house from the short movie Babes in the Woods
The tower of Rapunzel
The Old Mill
The seaside castle of Prince Eric of The Little Mermaid
The Greek temple and Mount Olympus of Fantasia
The snowy landscapes of Peter and The Wolf
The scene "A Night on Bald Mountain" by Fantasia
Aladdin's Cave of Wonders
A scene from A Sword in the Rock
The village of Belle and the castle of the Beast
The Emerald City and the Castle of the Witch of the Wizard of Oz
Did you know?
Casey Jr. was the first attraction to be equipped with the "OnBoardAudio" music system, which synchronizes the music with the train's route. We also find this system in another kind of attraction, Space Mountain, which opened 2 years later!
What you might want to know
Waiting time: 10 to 30 minutes
Loved by: young children
Side by side seating: 2 persons, carriages of 2 or 3 rows
Minimum size: none
Pregnant women: forbidden
Fastpass : no
Single rider : no
Moments de magie en plus : no
Find Dumbo in the attraction Dumbo, the flying elephant!