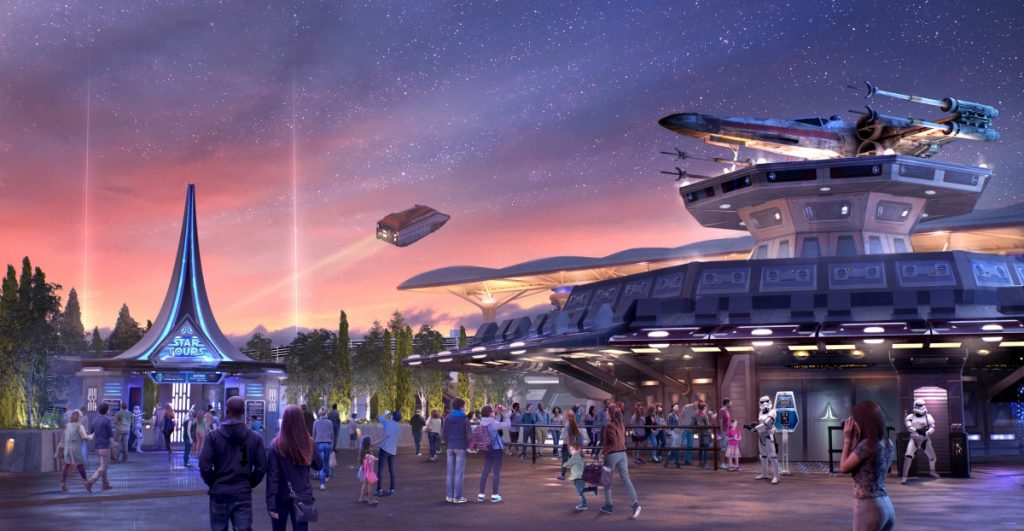 Welcome to Star tours!
After 25 years of good and loyal services, Star Tours renews itself to offer you new destinations, straight from the Star Wars movies from episode I to episode VII!
A trip to Tatooine, or to the Death Star
Since March 26, 2017, the old version of Star Tours has been replaced by Star Tours: The Adventures Continue. Instead of a single mission, this new version combines different missions, which can offer more than 70 flight combinations. So every time you do Star Tours, you may be surprised by new missions!
New destinations include the Death Star, Tatooine, and Jakku, with C-3PO at the controls of your Starspeeder 1000, a flight simulator, and Star Wars characters such as Princess Leïa, Yoda, and Boba Fett.
But that's not all: these new adventures are in 3D, with new technologies and special effects!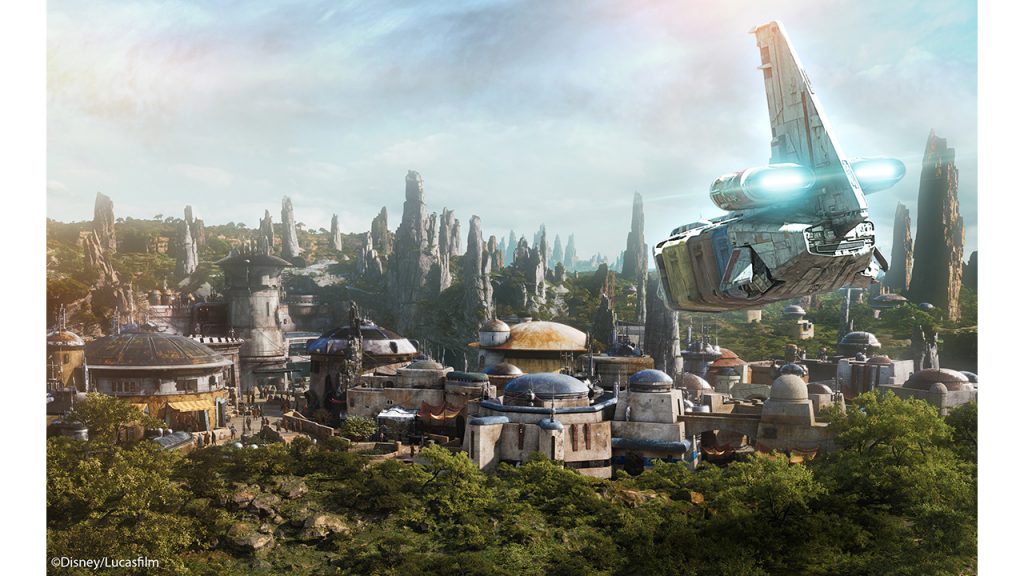 What you might want to know
Waiting time: 10 to 90 minutes
Loved by: everybody !
Side by side seating: 7 to 8 people
Minimum size: 1,02m
Pregnant women: forbidden
Fastpass: yes
Single rider: no
Extra Magic Time: no