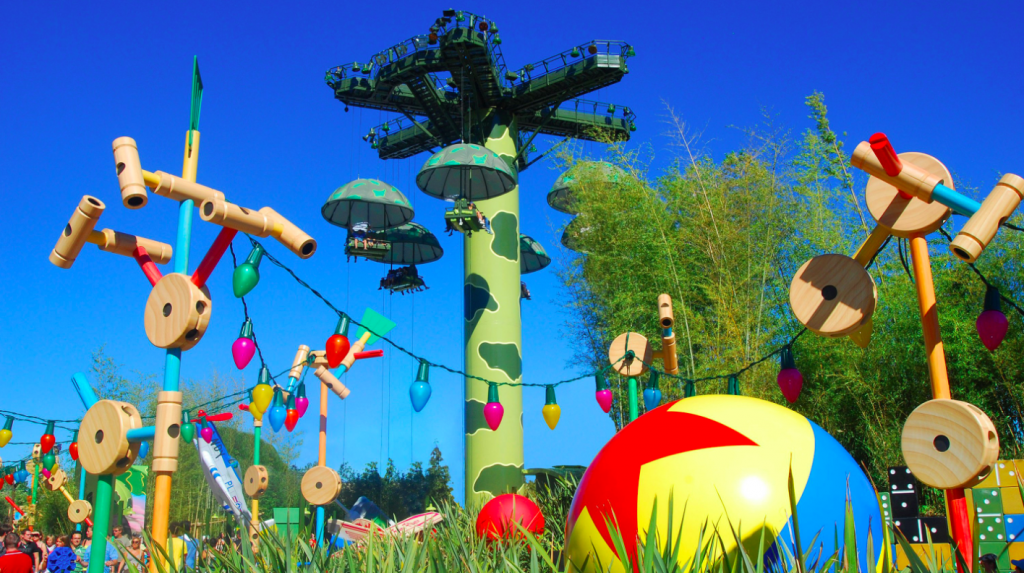 You are required for a mission of the utmost importance! But first you have to know how to jump in a parachute! Let's go to practice.
Toy Soldiers Parachute Drop is a "Paratower" type attraction. Hang on to your seatbelts, Toy Soldiers Parachute Drop takes you to a military base for a 25 meter parachute fall!
While waiting for your turn, you will be welcomed in an ammunition hangar. No doubt, you really are reduced to the size of a toy!
Once you're in your parachute, we're off for four falls!
What you might want to know
Waiting time: 60 minutes
Loved by: everybody, and brave children
Side by side seating: 3 people
Minimum size: 81cm
Pregnant women: forbidden
Fastpass: no
Single rider: yes
Extra Magic Time: no
Find the world of Toy Story nearby, with Slinky Dog Zigzag Spin and RC Racer but also in Disneyland Park in Discoveryland with Buzz Lightyear Laser Blast.