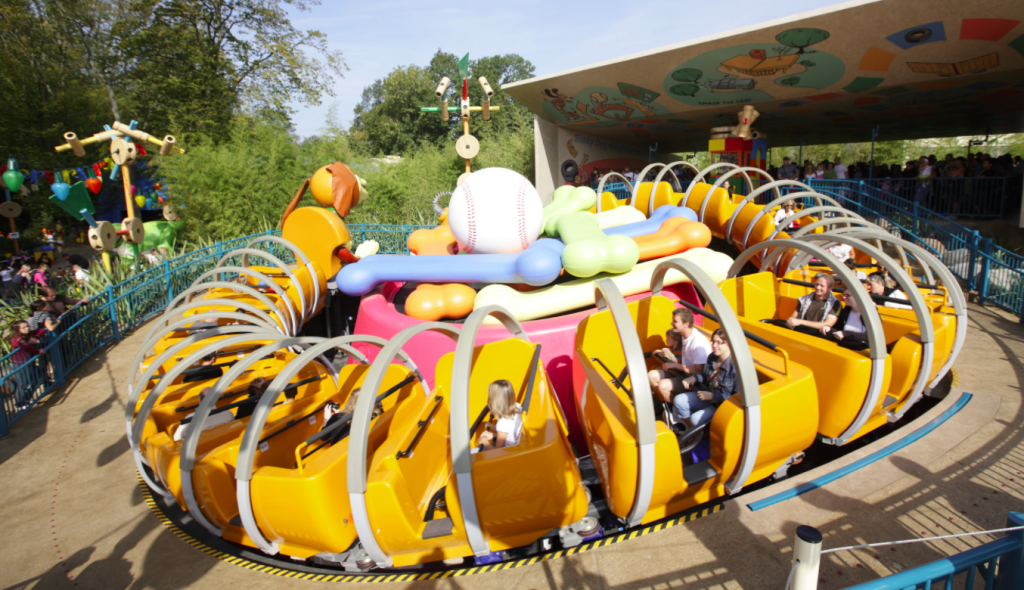 As soon as you reach Toy Story Playland, you are reduced to the size of a toy. So don't be surprised to see such a big toy!
Slinky is a springy Dachshund who loves to chase his tail. Then hold on!
Slinky Dog Zigzag Spin is similar to the crawler-type rides of fairgrounds that go more or less fast. Slinky takes all the necessary precautions and does 5 turns after his tail at a low pace, so the youngest can enjoy it!
What you might want to know
Waiting time: 30 minutes
Loved by: children
Side by side seating: 2 people
Minimum size: none
Pregnant women: forbidden
Fastpass: no
Single rider: no
Extra Magic Time: no
Also find Toy Story to Toy Soldiers Parachute Drop and to RC Racer for the older ones, as well as to Buzz Lightyear Laser Blast in Disneyland Park!