Andy decides! Board RC Racer in a huge U-shaped circuit that will tickle your toes.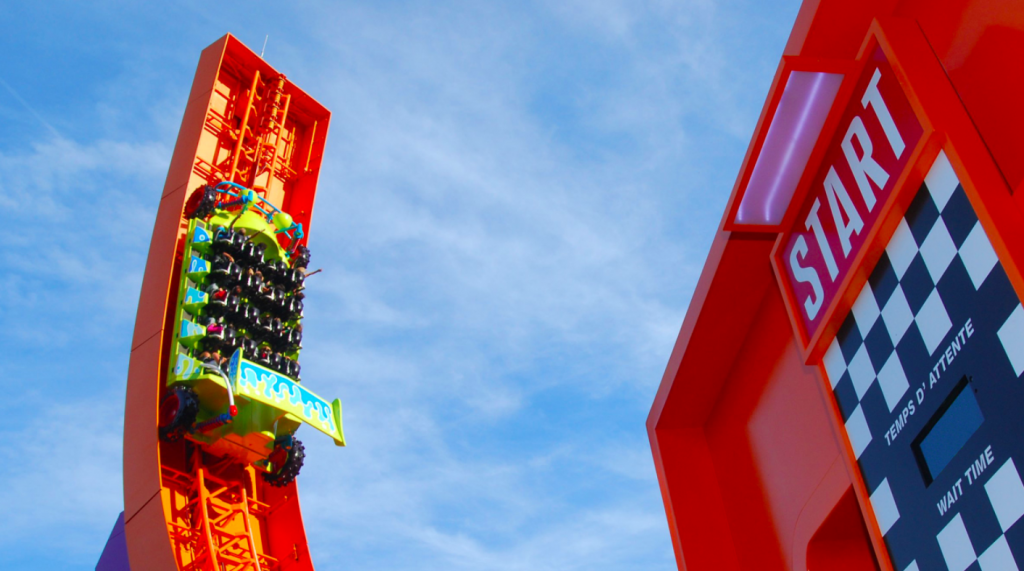 At the end of the Walt Disney Studios park, Andy from Toy Story has a slight desire to play with you. Don't forget you're just toys to him!
After having crossed a first flat circuit of electric car in the waiting line, Andy puts you on RC Racer and launches his radio-controlled car.
What is this?
RC Racer takes you to the end of the sky on a U-shaped circuit called the Half Pipe. You climb on Woody and Buzz's remote-controlled car, which goes through this U from front to back, and forward and… in short, it makes butterflies in the belly!
RC Racer can take 20 people on board for 1 minute, with a total of 4 round trips. It's going up to 78 km/h, 25 meters high.
RC Racer lets you see Walt Disney Studios from a whole new perspective!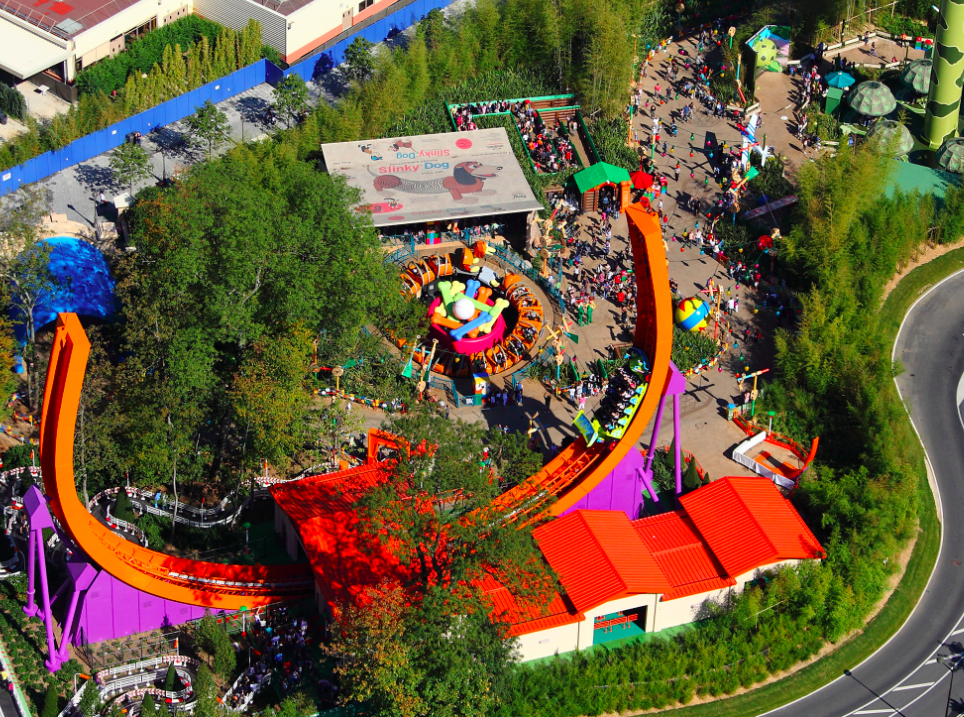 Who can do this attraction?
RC Racer is a strong sensation type attraction. It is therefore perfect for adults and teenagers, but also for the youngest tempted by this adventure and measuring more than 1.20m.
What you might want to know
Waiting time: 15 to 60 minutes
Loved by: adults, teenagers and brave children
Side by side seating: 4 people
Minimum size: 1.20m
Pregnant women: forbidden
Fastpass: no
Single rider: yes
Extra Magic Time: no
The little ones will appreciate Slinky Dog Zigzag Spin and Toy Soldiers Parachute Drop nearby. In Disneyland Park, find Buzz at Buzz Lightyear Laser Blast !