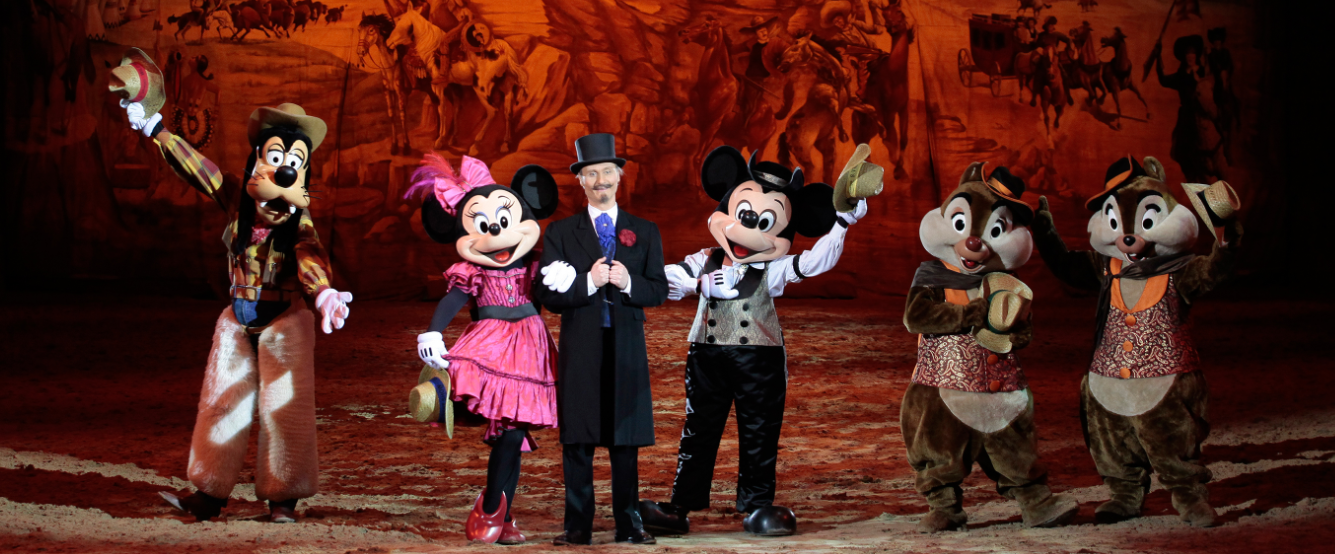 The Legend of Buffalo Bill with Mickey and his Friends is the largest Disney dinner show in Europe, and pays tribute to the wild west. Enjoy a delicious meal, but above all experience the conquest of Western America, and meet Buffalo Bill, Annie Oakley, and Sitting Bull, cowboys and Indians and their buffalo. Your hosts – Mickey, Minnie, Dingo, and Chip and Dale – will be there for you. Enjoy it, go for it, and leave with your cowboy hat as a souvenir.
Be careful, this dinner show is very popular! Book your place from 2 months before your visit by calling + 33 1 60 45 71 00, or at the reception of your hotel.
The Menu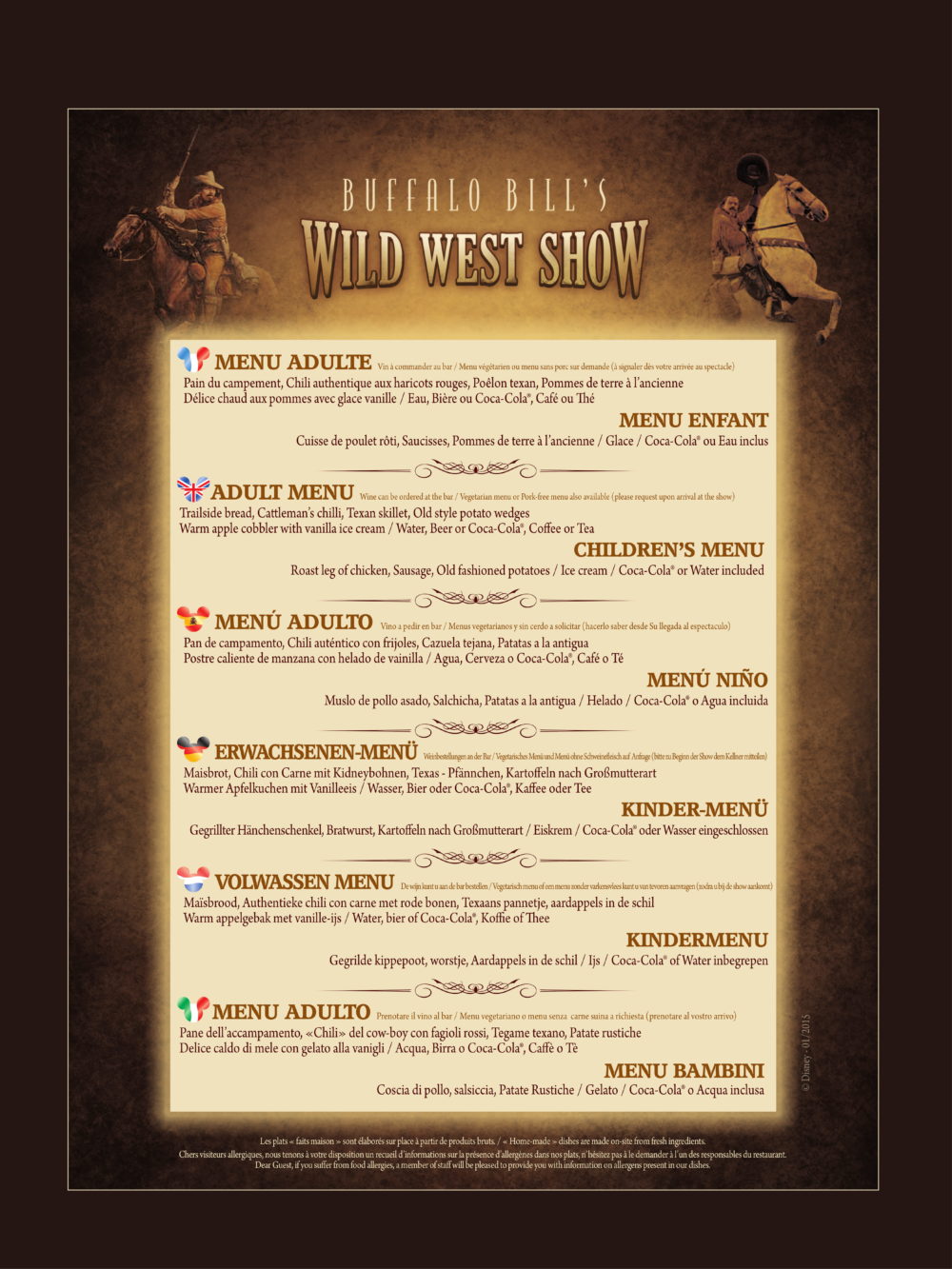 Price per adult in 2nd category: 65€ +15€ for the 1st category
Price per child in 2nd category: 48€ +15€ for the 1st category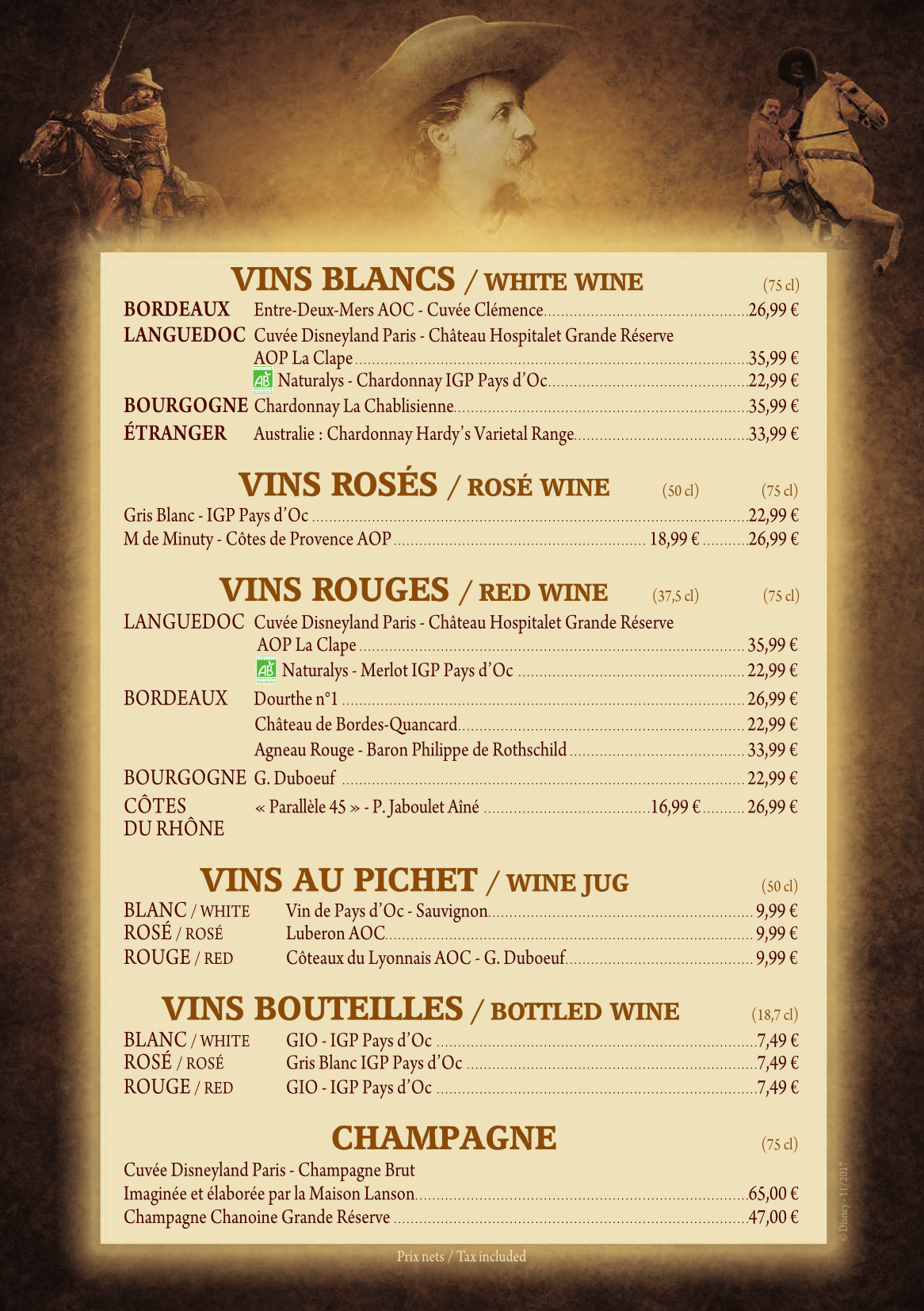 Vegetarian or pork free menus are available on request. Report it as soon as you arrive at the show.
For the vegetarian menu, chili is replaced by vegetarian chili, Texas poelon and potatoes by tortelini and a pan-fried vegetables. The dessert stays the same.
For the menu without pork, the menu is the same, the chili is replaced by a vegetarian chili, and the Texas poelan consists exclusively of chicken.
Below, the plan of the room to view the first and second categories :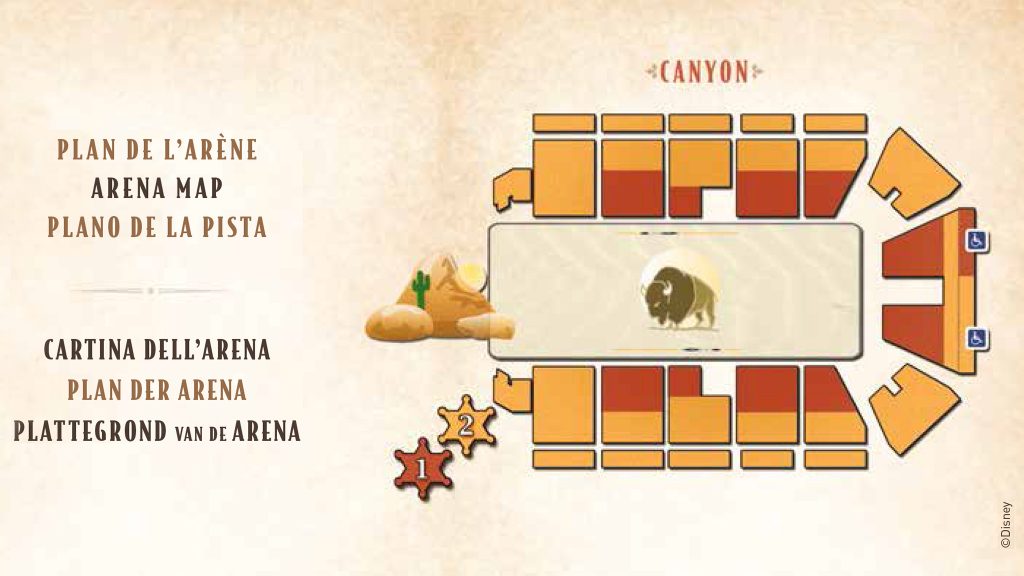 The dinner show is free for children under 3. However, their seats are not guaranteed.
Locate the The Legend of Buffalo Bill with Mickey and his Friends at Disney Village
updated the october 23rd 2019