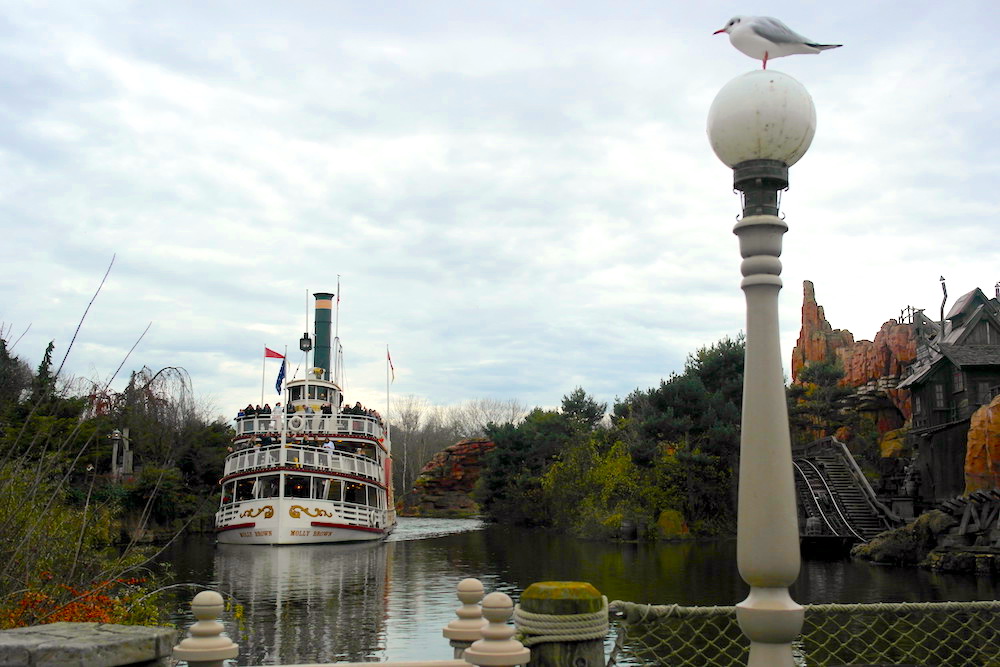 In contrast to the fright of Phantom Manor and Big Thunder Mountain, Thunder Mesa Riverboat Landing proposes a quiet ride on the rivers of the Far West, which will remind you of the Rio Grande, or Colorado, aboard the Mark Twain or Molly Brown.
The origin of these two ships
While the Mark Twain, a paddle steamer, already exists in the Californian version of Disneyland, the Molly Brown was created especially for Disneyland Paris.
Molly Brown's name comes from someone who actually existed. She was a survivor of the Titanic. Her husband was wealthy thanks to his mining operation in Colorado. No doubt about it: it reminds us of Frontierland and Big Thunder Mountain.
What you might want to know
Waiting time: 5 to 20 minutes
Loved by: everybody!
Side by side seating: not applicable
Minimum size: none
Pregnant women: accessible
Fastpass: no
Single rider: no
Extra Magic Time: no