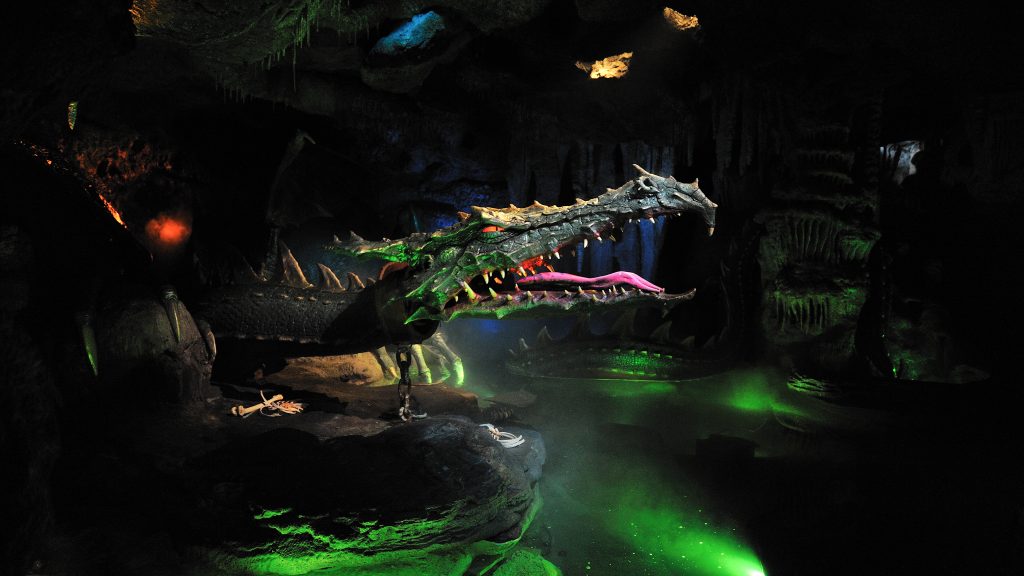 Under the Sleeping Beauty Castle lies the lair of a creature as impressive as disturbing… Now a prisoner of the castle, he oscillates between light sleep and anger to make you jump with fear.
Will you find a way into his den?
A dragon with stunning measurements
The Dragon hidden under the castle is not in reminiscent Evil, the wicked witch of Sleeping Beauty, when she turns into a dragon to prevent Prince Philip from escaping. Yet, it is supposedly Merlin's pet…
This dragon is therefore one of the largest audio-animatronic, 22 meters long, and weighing 2500 kilograms.
What you might want to know
Waiting time: none
Loved by: children!
Minimum size: none
Pregnant women: accessible
Fastpass: no
Single rider: no
Extra Magic Time: no
To enter the dragon's den, go through the side of the castle, or through the shop Merlin l'Enchanteur in the castle.