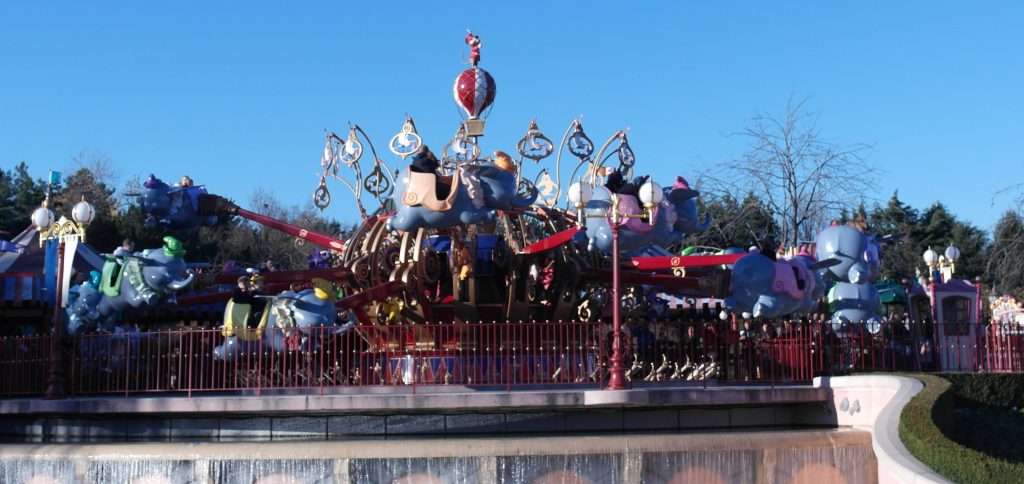 Join Dumbo the circus elephant, and fly to high altitude with Timothy and his magic feather, accompanied by a joyful music. You will never forget this experience with the most famous elephant, especially when you will see the fabulous view over Fantasyland before you.
A flight YOU control
It's Dumbo flying, but you're the boss! Thanks to a lever, you can climb more or less high in the sky. Also, if the altitude displeases you, and you feel dizzy, you are totally free to stay low like a carousel, or test several heights until you find what suits you best.
What you might want to know
Waiting time: 0 to 30 minutes
Loved by: children!
Side by side seating: 2 to 3 people if children
Minimum size: none
Pregnant women: accessible
Fastpass: no
Single rider: no
Extra Magic Time: yes
Go to Casey Jr. le Petit Train du Cirque to carry on in the universe of Dumbo the Elephant !