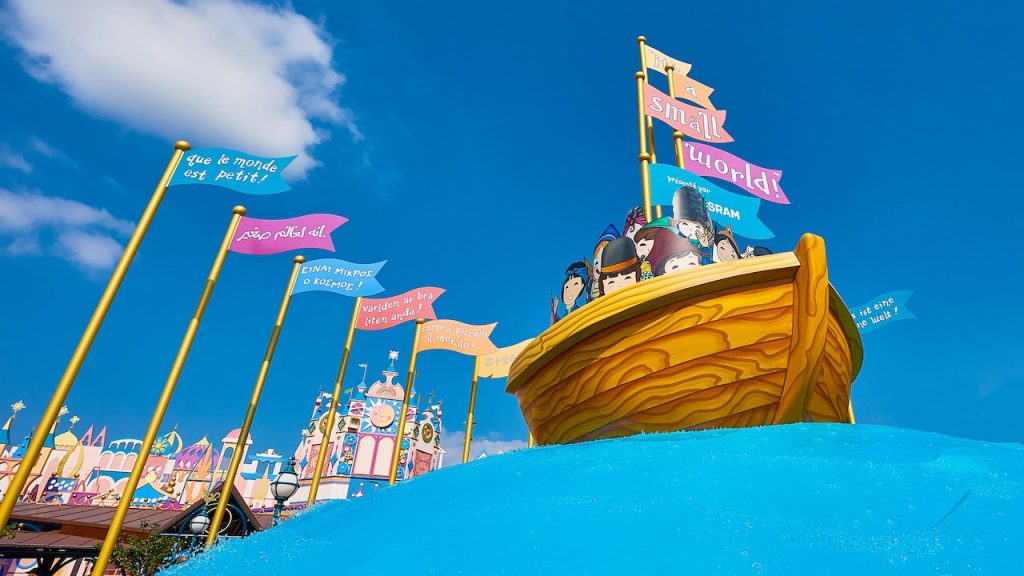 "it's a small world" takes you around the world in 10 minutes! Aboard your cruise, you will take the Seven Sea Routes to visit the world, countries, people and cultures on all seven continents!
It is the occasion, in the heart of Disneyland Paris, to see :
Africa
South America
America and Canada
Antarctica
Asia
Australia and the South Pacific Islands
Eastern Europe
Western Europe
The British Isles
The Middle East
Scandinavia.
"it's a small world" is a quiet cruise/dark ride attraction. It holds 24 boats for 22 people, 281 audio-animatronics dolls, 48 toys and 247 animated accessories.
Where does "it's a small world" come from ?
Initially, "it's a small world" was created by Walt Disney, to support the UNICEF, on the occasion of the International Exhibition in New York in 1964 and 1965. It was so appreciated during these two years, that it was brought back to California, to Disneyland Park, and was opened to visitors in 1966.
At Disneyland Paris, "it's a small world" has been recreated, with the North American continent that was absent from the original version. It is a Disney icon, which is why it is found in every Disney Parks.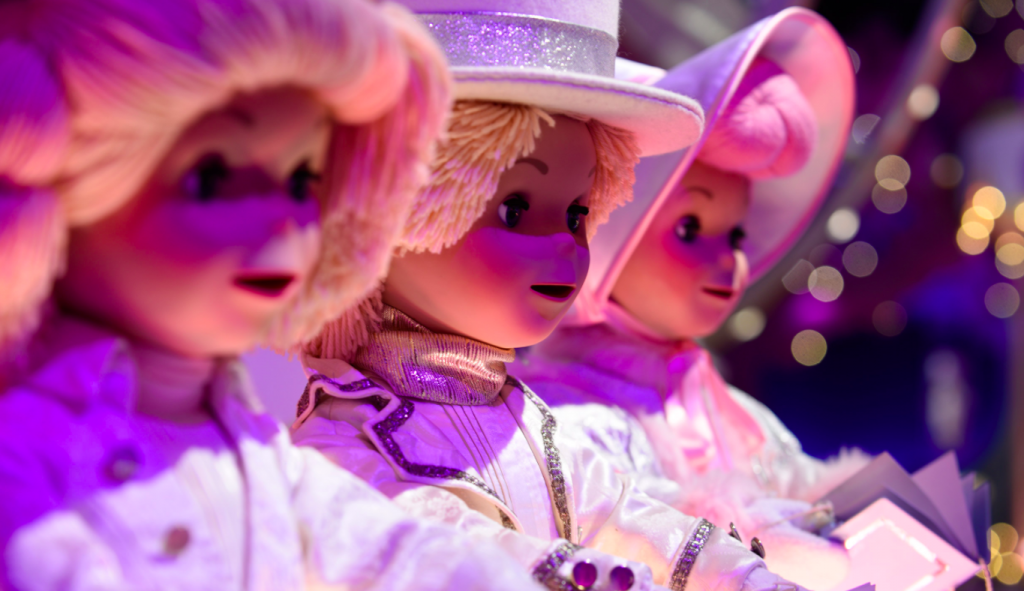 Amazing artists
"it's a small world" is a true work of art.
The decoration is a real explosion of colours, made of fabric, papier mâché and glitter. The absence of walls in the boat ride shows that there are no borders between countries and populations. This visual style is the work of Mary Blair.
The attraction consists of 300 children in traditional outfits. These outfits were created by Alice Davis and Marc Davis, with real materials used in the countries in question. Thus, Indian dolls are dressed in real silk for saris, and Scottish dolls wear real wool.
The song was composed by Robert B. Sherman and Richard M. Sherman, known for creating many songs and music for Disney movies, like Mary Poppins. Walt Disney originally wanted the children to sing their national anthem, which would have been a headache for the visitors. That is why the children all sing the same song, but in their mother tongue.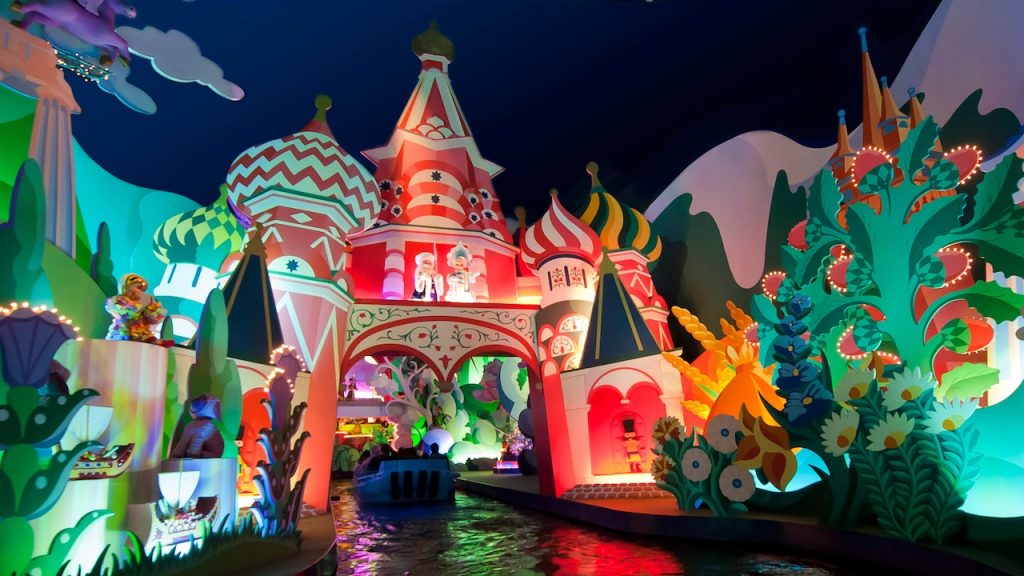 The world is small, and we are all the same
In the end, "it's a small world" is a bit the icing on the cake of Fantasyland: we find there all the nations gathered in one and the same place, singing the same song, known internationally. This attraction is perfect for a journey of peace and fraternity around the world. No matter our culture, skin colour, gender or passions, we are all the same.
What you might want to know
Waiting time: 20 to 60 minutes
Loved by: young children, but not exclusively
Side by side seating: up to 5 people
Minimum size: none
Pregnant women : accessible
Fastpass: no
Single rider: no
Extra Magic Time: no