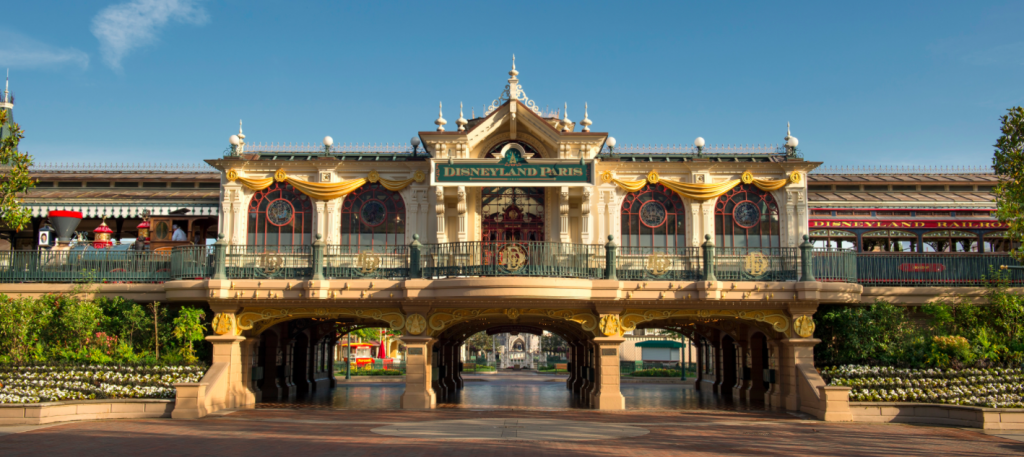 Trains and railways have been an important part of American history since the late 1800s, when they replaced rivers and ships to transport goods and passengers. The train completely changed the lives of Americans, making transportation faster and more accessible.
But trains are Walt Disney's passion, above all.
Walt Disney's first job was to sell newspapers and candy on Kansas City trains. He was also always passionate about model trains, which had a big part in the creation of Disneyland.
Walt Disney built his own railway at his home in 1950. His train, at a scale of 1/8, was called the Carolwood Pacific Railroad and circled his property.
This tradition continues, and in every Disney park you can find a train circling the Magic Kingdom.
Imagineers have visited many museums to draw inspiration from authentic and ancient trains.
There are 4 trains at Disneyland Paris:
The George Washington : red, white and blue ;
The C.K. Holliday: a train from the East Coast of the United States ;
The W.F. Cody, who is recognizable from the deer antlers on the locomotive ;
The Eureka was added a few months after the park opened.
Board one of these trains, which circle Disneyland Paris. You can climb from the station located on Main Street U.S.A., but also at Frontierland, Fantasyland, and Discoveryland, and get off wherever you want! On the way, discover the Grand Canyon Diorama before reaching Frontierland, as well as the Indiana Jones camp, and a glimpse of the Caribbean before reaching Fantasyland!