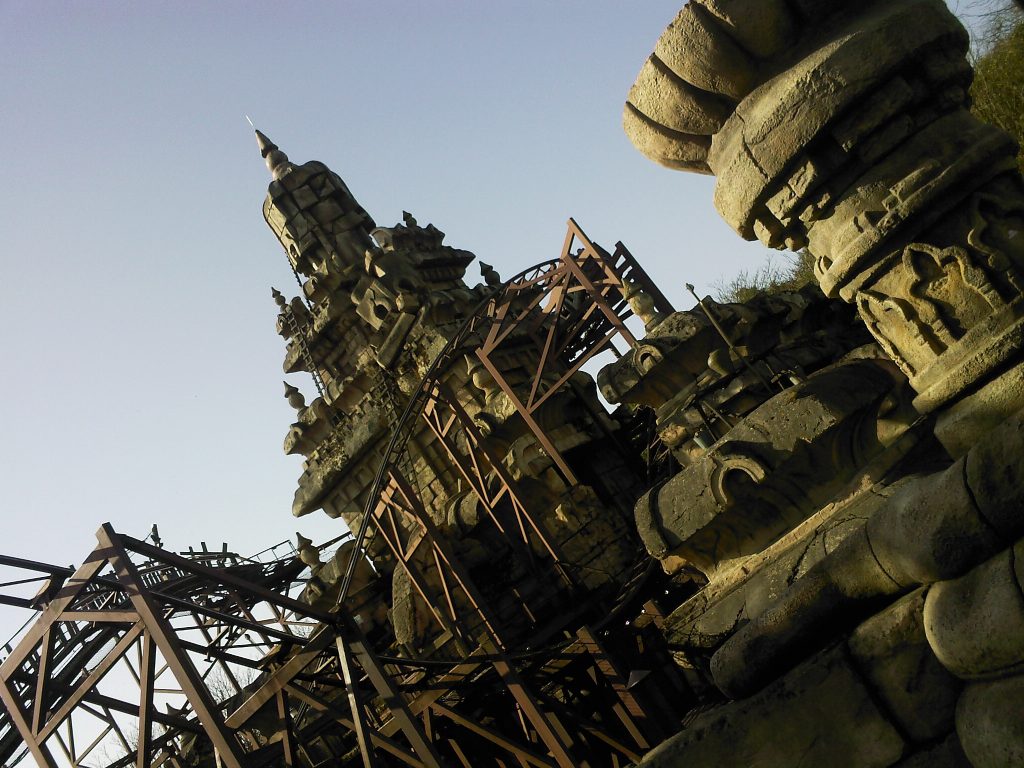 An archaeologist awaits you for the continuation of his research. Are you ready for the adventure?
Indiana Jones and the Temple of Peril is an attraction that takes you to the heart of the ruins of an old temple aboard a small 6-seater wagon. Fasten your seat belts because they shake.
An adventure that takes your hair out of your hair in the heart of the jungle
Welcome to the jungle! You are, for a few minutes, an archaeologist investigating the disappearance of an expedition: everything is left on the spot, the camp, the clothes and the food, which you will be able to discover while waiting in line. You're right, there's something wrong with this thing.
As you walk along a path leading you to the camp of the previous expedition, an old ruined temple appears. Climb the great staircase, and do not be afraid of cobras naja, who guard this path. Because this is definitely the right way.
You will then find a carriage waiting for you, which you will then have to take, and which will lead you to the heart of this ruin, in numerous bends and vertiginous falls at 70km/h.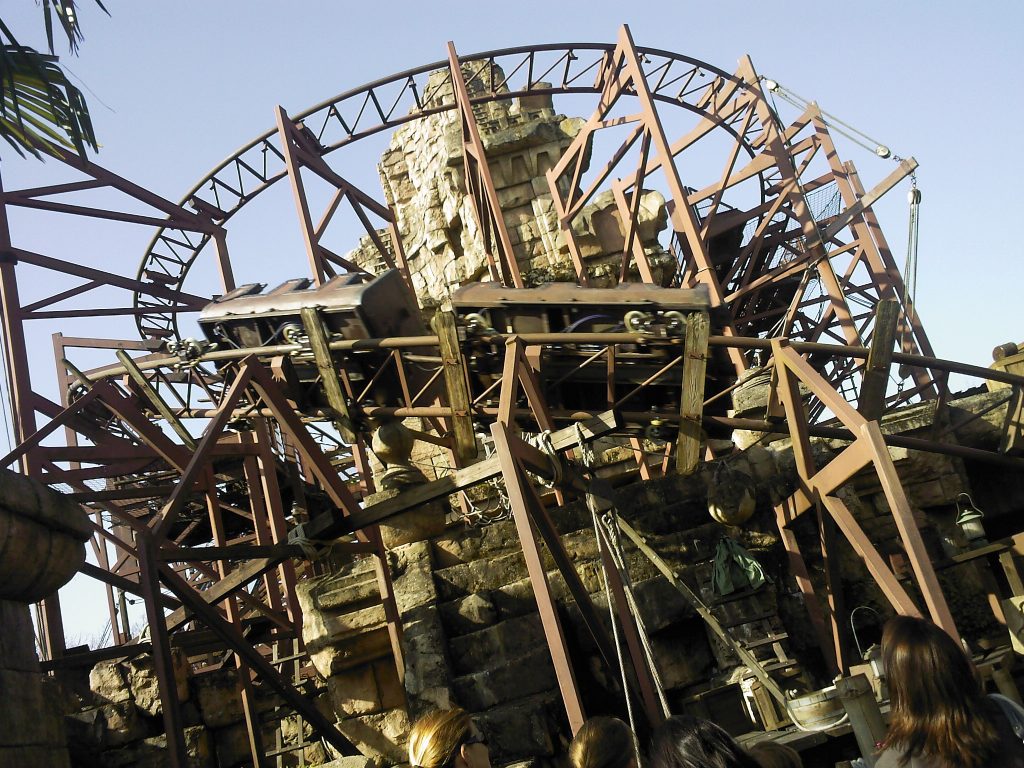 Indiana Jones' little secrets
Indiana Jones was the first attraction in the Disney universe to include a looping in its circuit, in Disneyland Paris, since Space Mountain was only in manufacturing, and Rock'n'Roller Coaster with Aerosmith was still non-existent.
Indiana Jones and the Temple of Peril welcomed its first visitors in July 1993, over a year after the opening of Disneyland Park to attract new guests, and was called Indiana Jones and the Temple of Peril à l'envers. Indeed, the carriages were assembled backwards until 2004, and the guests discovered the temple… backwards.
The temple was inspired by the Hindu temples of southern India, and in particular the Mamallapuram temple.
In concrete terms, for whom is this attraction?
These roller coasters consist of many turns, falls and even a looping, which you can see in the queue.
Indiana Jones and the Temple of Peril is for teenagers and adults looking for thrills. The bravest children are also welcome from 1,40m.
What you might want to know
Waiting time: 5 to 45 minutes
Loved by: adults, teenagers and brave children
Side by side seating: 2, carriages of 3 rows
Minimum size: 1.40m
Pregnant women: forbidden
Fastpass: yes
Single rider: no
Extra Magic Time: no
Tips: don't rush to get a FastPass for this attraction. The line is often less than 5 minutes!