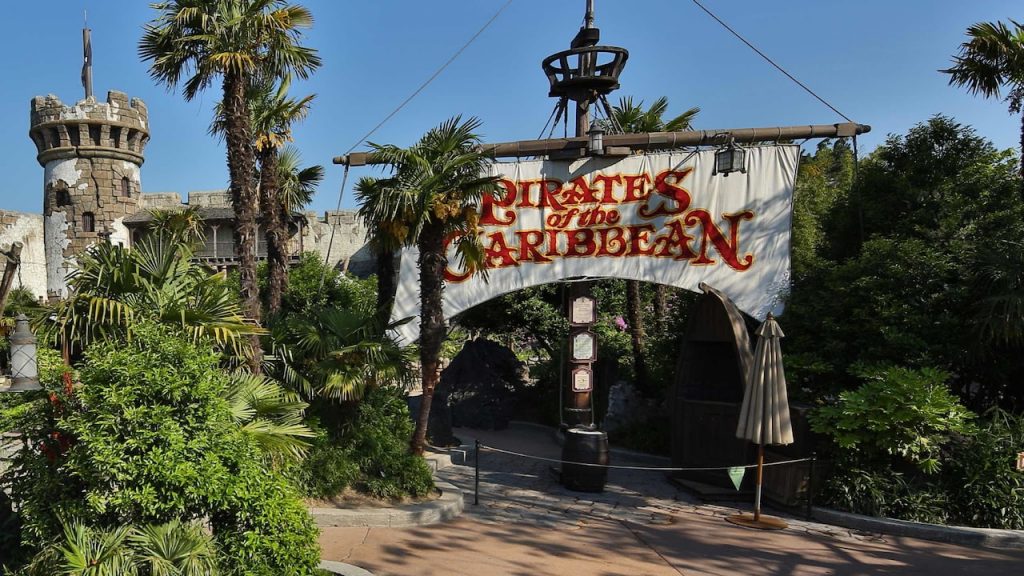 In 2017, Disneyland Paris launched a major rehabilitation of Pirates of the Caribbean, for the 25th anniversary of the park and attraction, but also for the 50th anniversary of the original Disneyland Resort attraction in Anaheim. But this rehabilitation also includes the addition of some additional elements, straight out of Disney movies, like Jack Sparrow, Davy Jones, and Captain Barbossa.
A fortress that heralds nothing good
At Disneyland Paris, unlike other Disney Parks, Pirates of the Caribbean is hidden in a fortress damaged by the constant attacks of pirates.
This fortress was inspired by the spanish military buildings of the West Indies, such as :
Fort San Felipe del Morro in San Juan, Puerto Rico ;
Fort San José de Campeche ;
and other places built by the French in Haiti.
A hidden entrance
You will enter the fortress through a small hidden entrance. You will lose your bearings, and may feel a certain apprehension quite justified. Your senses are taken by assault: beware of the slopes, hidden between light and shade, and of the noises and sounds you might hear.

Finally, when you come out on the other side of the fortress, it is already dark, and you are indeed in the Caribbean. Your boat without a Captain is waiting for you.
We find this type of boat, driven by currents artificially created, in it's a small world and Le Pays des Contes de Fées.
As you pass, you can meet gourmets tasting delicious exotic dishes at Captain Jack's restaurant – le restaurant des Pirates! Something to make your mouth water.
Quickly, you will climb the current via the winch of the old supply ramp. The atmosphere changes little by little, and becomes more and more worrying. As soon as you reach the top, you find yourself in the middle of a battle with the Pirates.
And if you go up, you're bound to come down at some point.
The attraction consists of two well hidden drops: one of 4.50m, and one of 2.50m.
From the pirate attack to the discovery of the treasure, you'll meet many offbeat characters, like Jack Sparrow, to name but a few. But I won't tell you any more!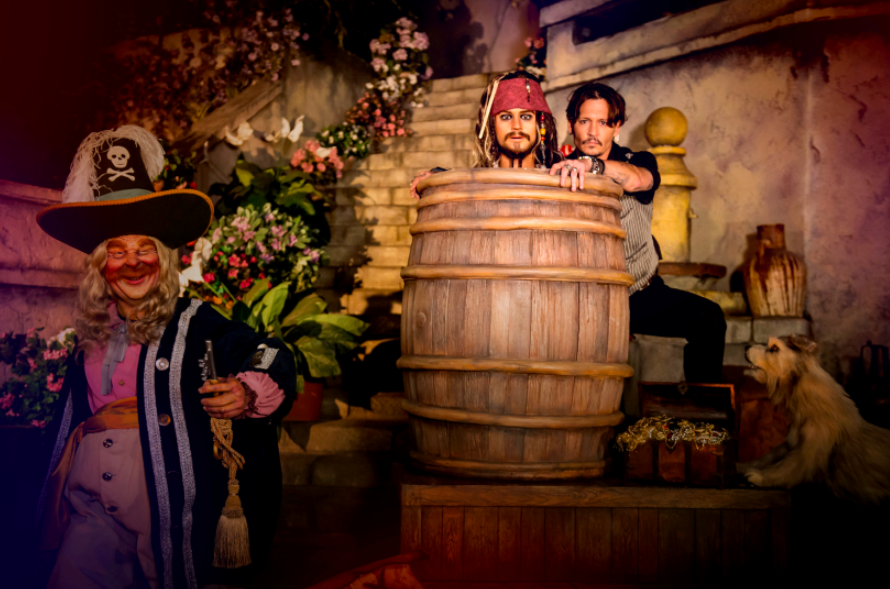 What you might want to know
Waiting time: 5 to 30 minutes
Loved by: everybody!
Side by side seating: 2 to 4 people
Minimum size: none
Pregnant women: forbidden
Fastpass: no
Single rider: no
Extra Magic Time: no