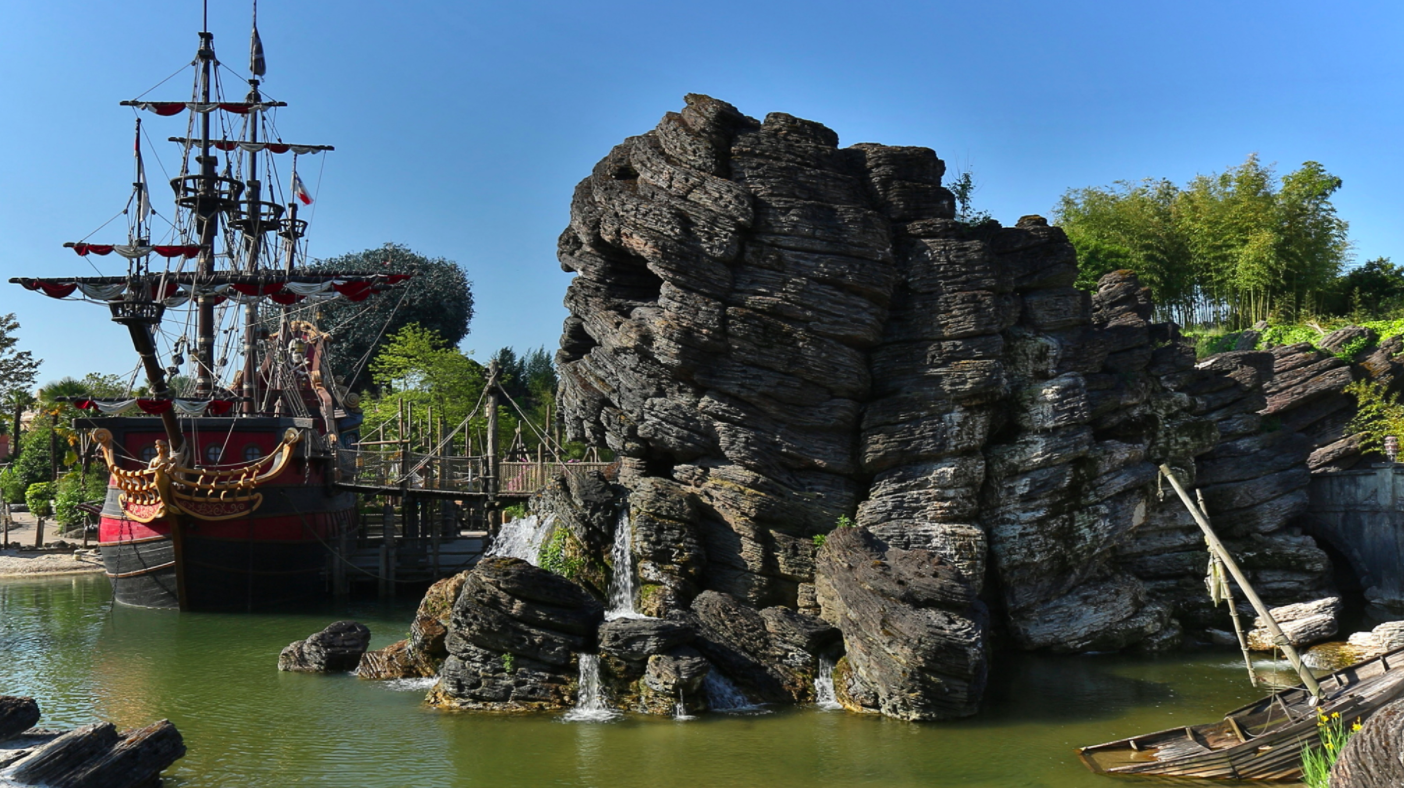 Yo-ho! Little adventurers, head to Adventureland, in the lair of the Pirates, for a very special game session!
Pirates' Beach
Behind the Pirates Galleon, a playground is available for the youngest ! But to get there, you need to know the path: enter the caves, until you reach the famous Skull Rock. A playground awaits you there with slides, ladders, and other spaces to climb and practice arms!
The pirates' beach is not open to the tallest ones taller than 1m40!
The Pirates Galleon
After reaching the beach, it may be time to board the Pirates Galleon, which catches the eye as soon as you enter Adventureland. Let's explore the unexplored.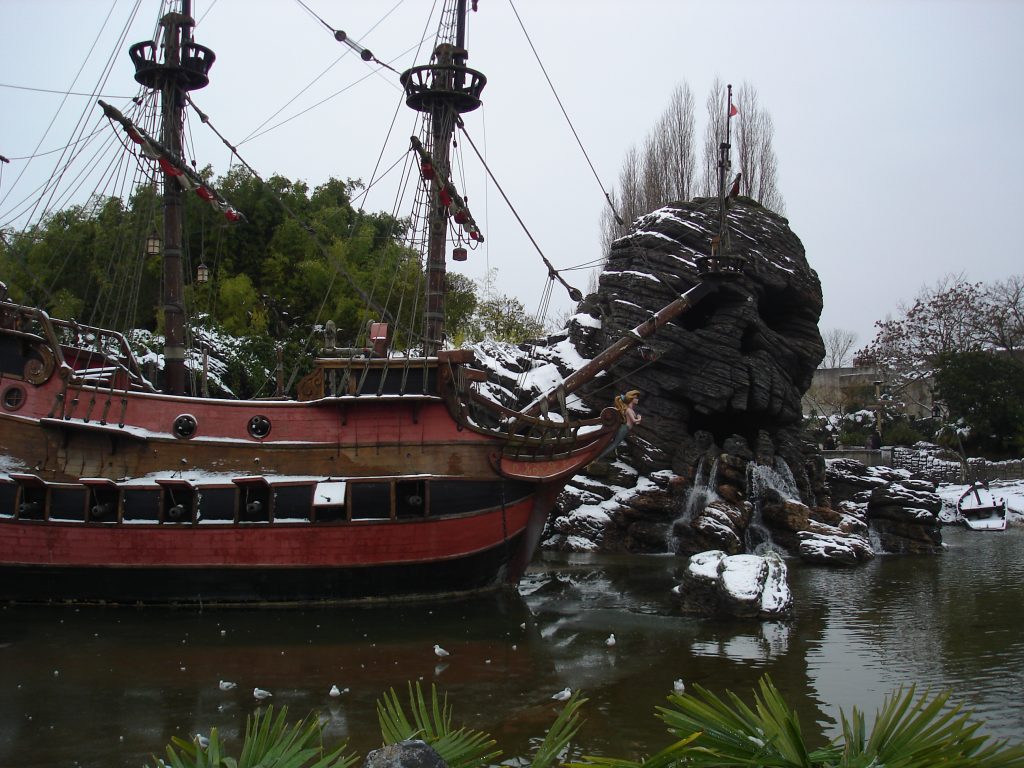 This Galleon was removed from Disneyland, California in 1983. But still very loved by imagineers, this life-size boat was integrated into Disneyland Paris together with the Skull Rock, strangely reminding of a skull…
What you might want to know
Waiting time: 0
Loved by: little children
Maximum size: 1,40m