In a few months will start the celebration of the 25th anniversary of Disneyland Paris ! It's time to provide an update about all the new events we will attend for this 25th anniversary, from the 26th march 2017 !
Refurbishment and new theme for a few famous attractions, parades, shows and a new night-time show for the end of the most magical day ever !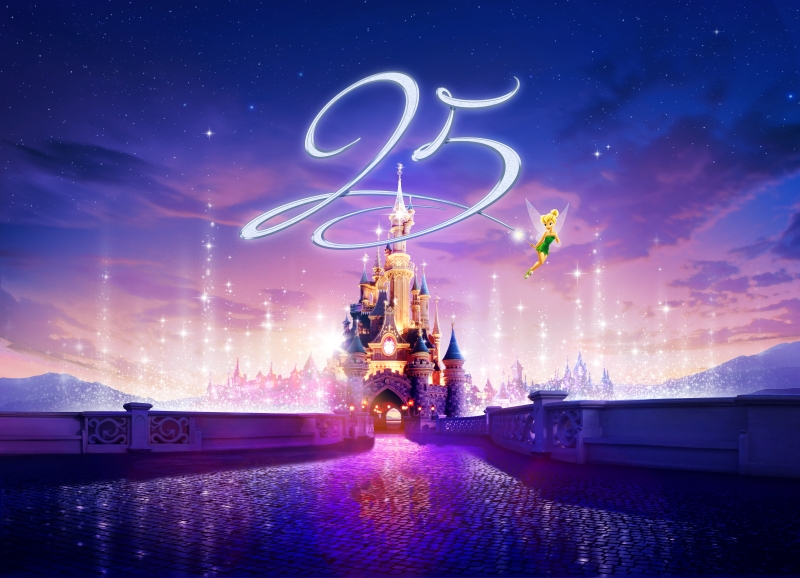 You can find the press release at the end of the article 🙂 But for now, here's the update :
Star Tours: The Adventures Continue
Star Tour recently closed for a whole refurbishment. From march 2017, you will rediscover a whole new Star Tours adventures, with new and random 3D adventures, with new destinations like the Death Star, Jakku, Tatooine, Hoth and more ! We will have to do the attractions a few times to explore all the destinations !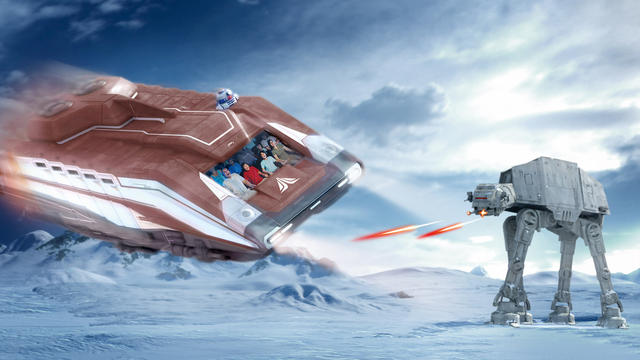 Star Wars Hyperspace Mountain
Don't call it Space Mountain anymore, but Star Wars Hyperspace Mountain ! The most famous attraction of Disneyland Paris will not take you to the edge of the universe anymore, but in the Star Wars universe, with the Rebel Alliance.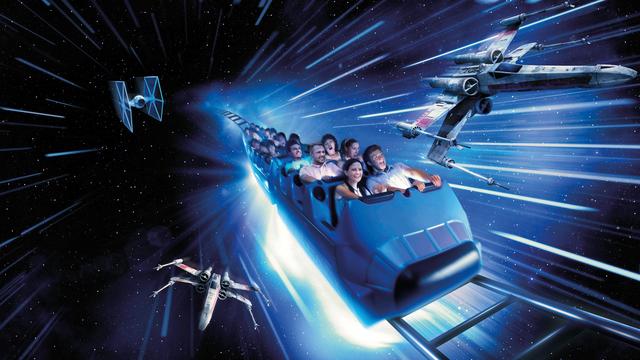 Disney Stars on Parade, a new parade with new floats, and a new song !
Mickey presents "Happy Anniversary Disneyland Paris", a daily anniversary ceremony with Mickey !
The Starlit Princess Waltz, a new show with the beautiful Disney's Princesses !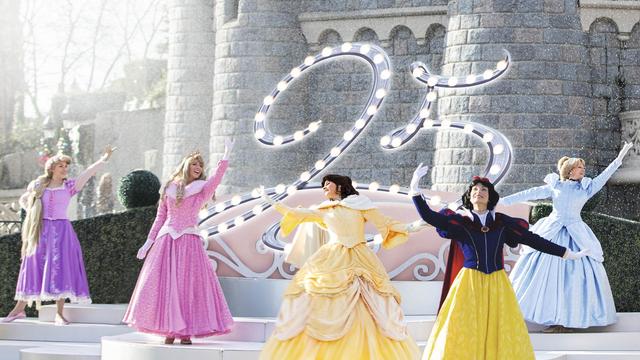 A new show using the Disney Dreams technology, but with new scenes lead by Mickey Mouse himself !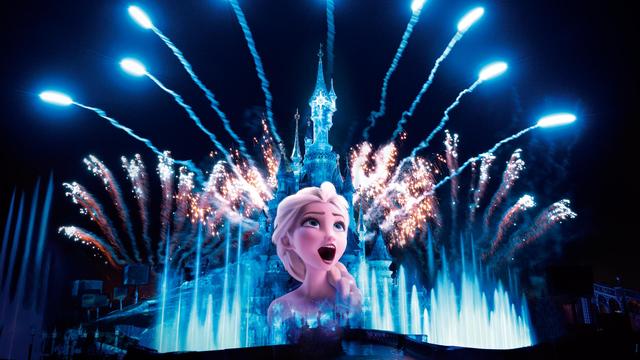 Disneyland Paris will celebrate its 25th Anniversary starting from 26th March 2017.
New Guest experiences to include sensational new attractions, a grand celebration with the beloved Disney Characters, a brand new Parade and a breathtaking new night time spectacular. Extra surprises and features to be announced. Join the celebration with a multitude of new shows from morning through to night where Guests are sure to be amazed! A brilliant anniversary celebration beyond your imagination awaits you during the 25th Anniversary of Disneyland Paris.
Beginning March 26th 2017, Guests at Disneyland Park will experience Star Tours: The Adventures Continue*. The new attraction will take Guests on an all-new, action-packed intergalactic voyage, all in 3D… Epic. Based on the Star Wars™ films, Star Tours will take Guests to multiple Star Wars destinations where they will interact with characters from throughout the Saga.
Every destination will offer unique surprises with journeys through the worlds of Jakku, Hoth, Tatooine, the Death Star and more! Guests will be able to enjoy the attraction multiple times without knowing where the Force may take them. And all of the storyline's twists and turns will be random, affording Guests the chance to ride the attraction multiple times.
Guests will also be able to join the Rebel Alliance by becoming the drivers of Star Wars Hyperspace Mountain1 (Disneyland Park). The Force will be strong with this attraction, which hurtles through the Star Wars galaxy, following the twists and turns of TIE fighters and an intimidating Star Destroyer.
Also arriving in spectacular style in 2017, Disneyland Park's new Parade Disney Stars on Parade, where favourite Disney Stars, together with stunning new floats, create magic and happiness for all. Guests will also be able to discover a new show Mickey presents "Happy Anniversary Disneyland Paris" at Disneyland Park where Mickey Mouse will start the celebration by assembling as many of his famous Friends as possible for a huge anniversary party. This festive show will take place daily for all guests to enjoy. In addition, fans of the Disney Princesses will be able to witness some of their most beloved Princesses as they host their own sparkling show The Starlit Princess Waltz at Royal Castle Stage (Disneyland Park).
Finally, as night falls, there will be another spectacular new event: Disney Illuminations. This new show, with dazzling lights, projections and breath-taking special effects, will be conducted by Mickey Mouse onto Sleeping Beauty Castle (Disneyland Park). It will transport Guests to a location where the stories of Disney's The Little Mermaid, Frozen and the motion pictures of Disney's Beauty and the Beast, Star Wars and Pirates of the Caribbean will come to life before guest's astonished eyes.
What do Mickey Mouse and his Friends hope to achieve during these Anniversary celebrations? To dazzle all guests with amazement! This will no doubt be an opportunity not to be missed! Disneyland Paris 25th Anniversary – It's Time to Sparkle.