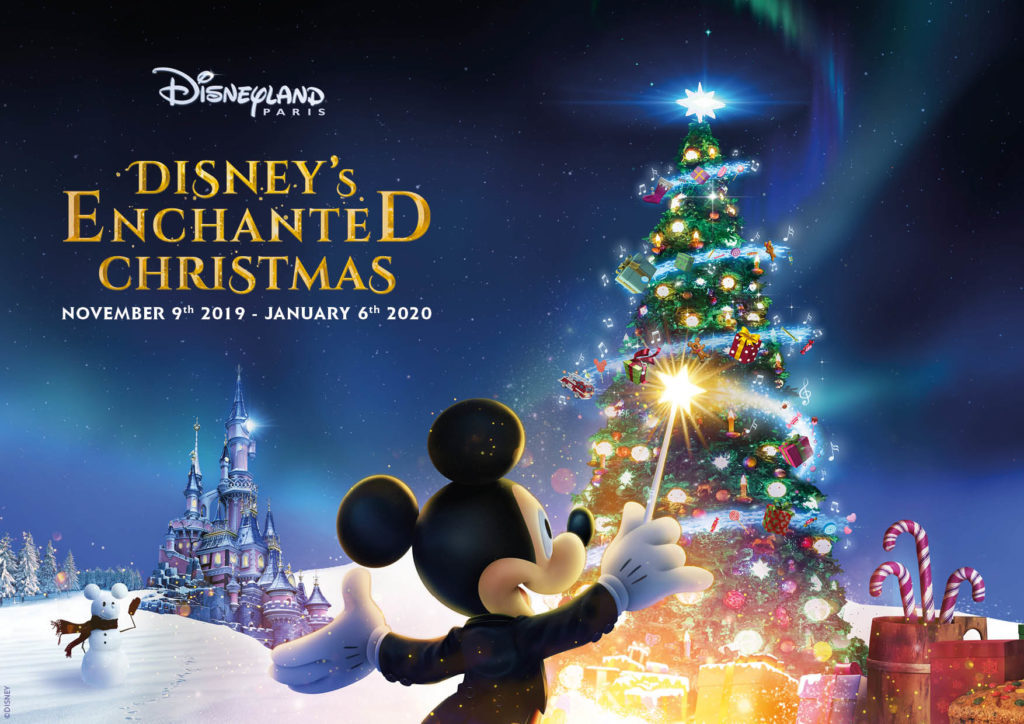 From November 9, 2019 to January 6, 2020, celebrate Christmas in the most wonderful kingdom. For the occasion, many shows and animations are planned as usual.
Let's take a look around:
Mickey's Magical Christmas Light
Every year, Mickey, Minnie and Santa sing together and light up the Christmas tree. This moving moment is back and will take place in front of the 24-metre-high Christmas tree on Town Square, Main Street U.S.A.
A Fairy Tale Waltz with Disney Princesses
From November 15 to January 5, the Disney Princesses will meet you at the Théâtre du Château for a great waltz. We will see Tiana, Rapunzel, Jasmine, Cinderella, Snow White, Belle, Aurora and Ariel and their prince.
Disney's Christmas Parade
As every year, the Christmas Parade will be on the Parade Route twice a day. You will of course see Mickey, Minnie, Dingo and Donald, accompanied by other tanks including Winnie the Pooh, Chip and Dale or the Three Little Pigs, not to mention Santa Claus on his sled.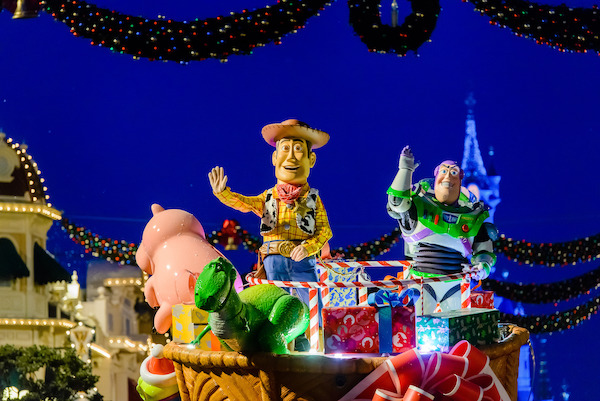 Many meetings!
Disneyland Park will be equipped with its most beautiful Christmas decorations to welcome you. Disney characters will be on hand to make your day even more beautiful, including Stitch, Miss Bunny and Pan Pan, not to mention Santa Claus at Meet Mickey until December 25 inclusive.
Sing Christmas !
It is in Vidéopolis, in Discoveryland, that you can sing the traditional Christmas carols. Mickey, Minnie, Dingo and Donald will be there for that. And every weekend, choirs will perform on stage.
The Enchanted Advent Calendar
From December 1 to 24, discover what the Enchanted Advent Calendar contains in front of the Château de la Belle au Bois Dormant.
Mickey's Christmas Big Band
Until January 5th at Walt Disney Studios Park, Mickey and the Christmas Big Band will make their long-awaited comeback on the Animagique Theater stage. Winter songs will be played and sung to jazz tunes. Singers, dancers, tap dancers and orchestra will accompany Mickey and Minnie.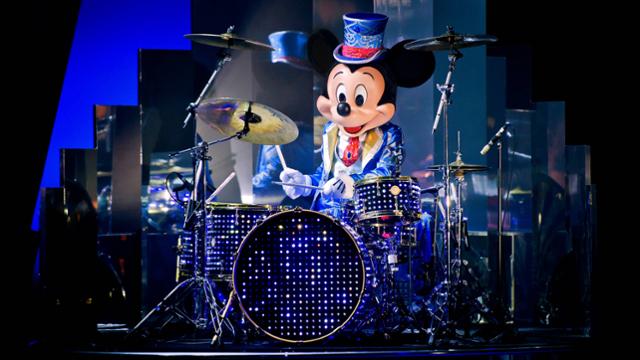 #SURPRISEMICKEY
From November 15 to January 5, #SURPRISEMICKEY returns to the Courtyard Production stage at Walt Disney Studios Park.