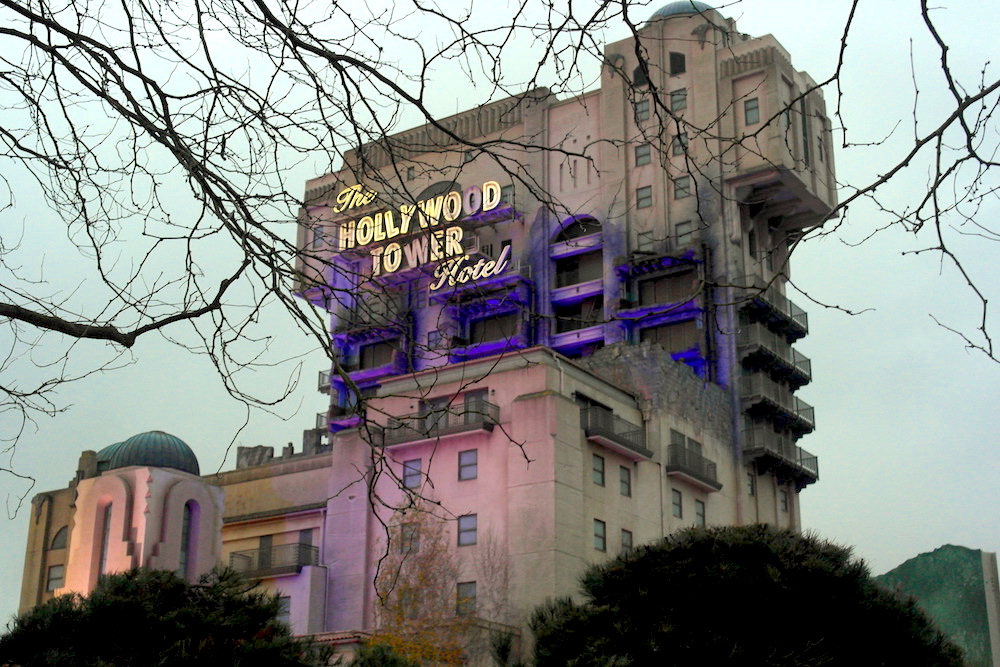 The Hollywood Tower Hotel has always welcomed many personalities and celebrities. Until October 31, 1939. During that night, a mysterious accident happened…
A troubling story
Indeed, that night was particularly turbulent: a thunderstorm hit Hollywood, and a lightning fell on the hotel, around 8pm.
At that moment, four guests and a groom were in an elevator of the hotel, but they never left it…
Where did they go?
No one ever knew where they disappeared. But what we do know is that it's not uncommon to see ghosts roaming the hallways.
Today, the hotel is accessible again, perhaps you will cross them at the corner of a hallway, or in an elevator?
During your stay at the Hollywood Tower Hotel, you can visit the library while you wait for your rooms to be ready. You will then take the elevator to reach your rooms. Well, maybe…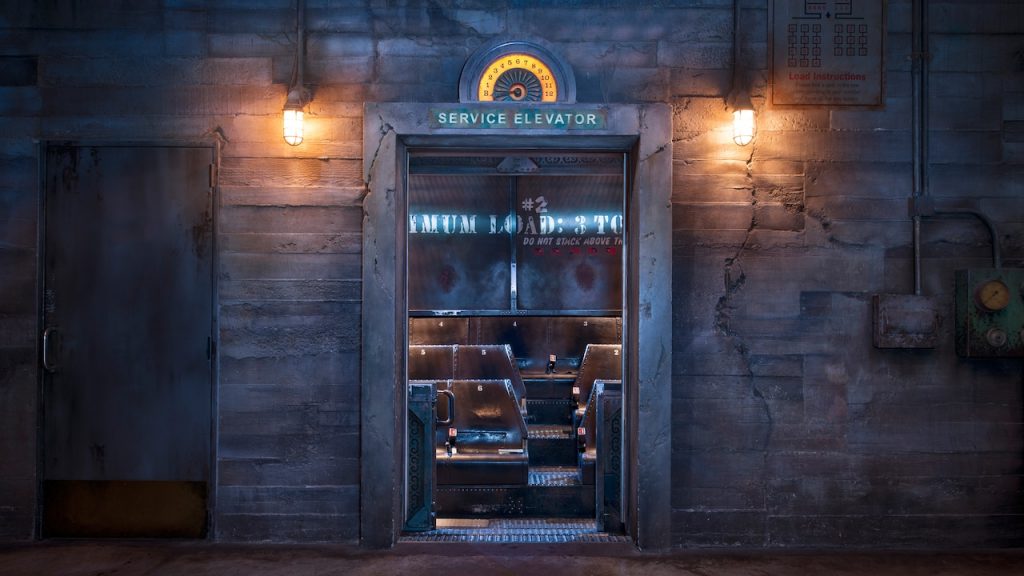 What to expect? – spoiler alert
In the Tower of Terror, you take a seat in an elevator, well secured, to make several drops at a speed of about 45km/h.
You witness a first scene in which ghosts wave at you in the mirror. Are they among you?
The second scene is a long corridor giving you a glimpse of the hotel. Have you arrived yet? Apparently not!
Different drops follow, more or less long, more or less high. Once at the top of the Hollywood Tower Hotel, enjoy the magnificent view over the entire leisure complex, if you have the time…
What you might want to know
Waiting time: 15 to 45 minutes
Loved by: adults et teenagers but also courageous children!
Side by side seating: 3, 4 or 7 people
Minimum size: 1,02m
Pregnant women: forbidden
Fastpass: yes
Single rider: no
Extra Magic Time: no