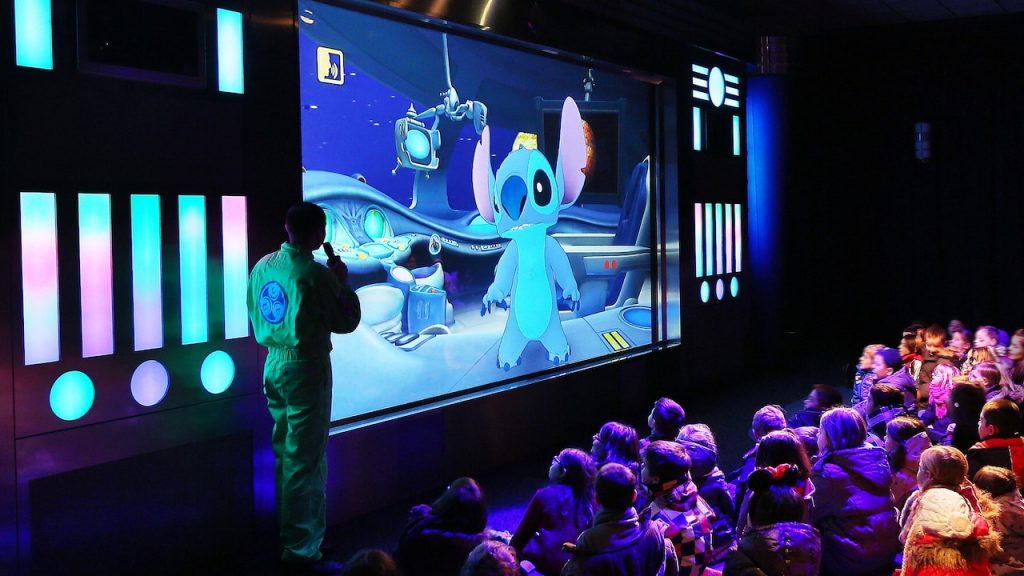 Stitch Live ! gives you the opportunity to meet the most adorable alien you have met in the animated movie Disney Lilo and Stitch.
A special moment with Stitch
After visiting the Galactical Communications Center, you will meet Stitch!
In this attraction, young and old alike will have the pleasure of interacting directly with Stitch on a large screen via a satellite connection, who is trying to dodge Captain Gantu. Talk to him, but I warn you: Stitch is an extremely joker!
The program lasts about 15 minutes. Find the schedules of the shows Stitch Live! on the Disneyland Paris program.