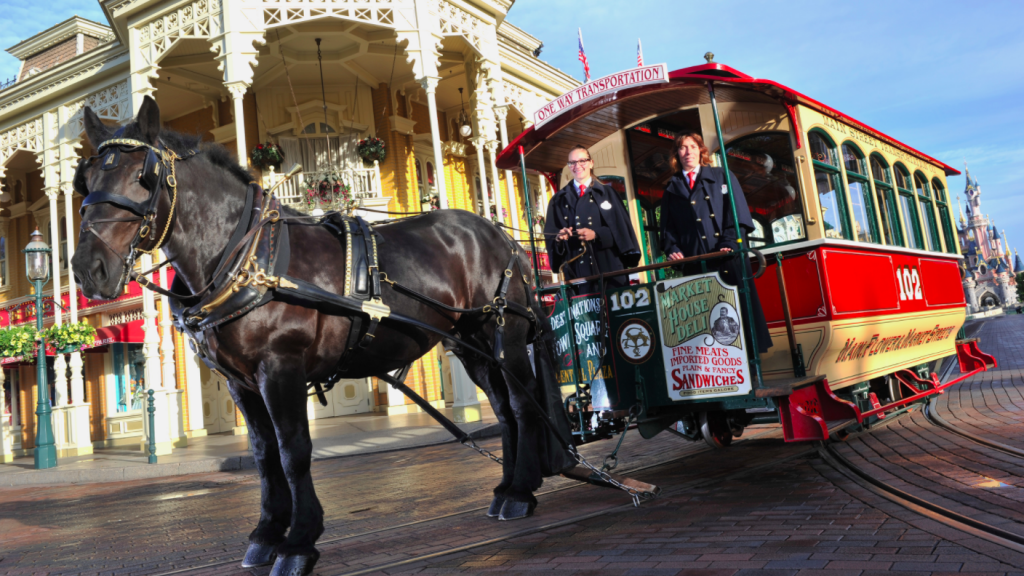 Main Street is a charming and pleasant place to visit. A real step back in time. But visiting this beautiful, long street in an old-fashioned vehicle is even better!
Tramways
You will certainly notice the tracks embedded in the floor of Main Street U.S.A. And contrary to what you might think, it is neither for a train, nor for the passage of the parade, but for the 19th century tramways, pulled by horses.
This tramway will take you from Town Square to Central Plaza and vice versa, and will help you avoid the crowd!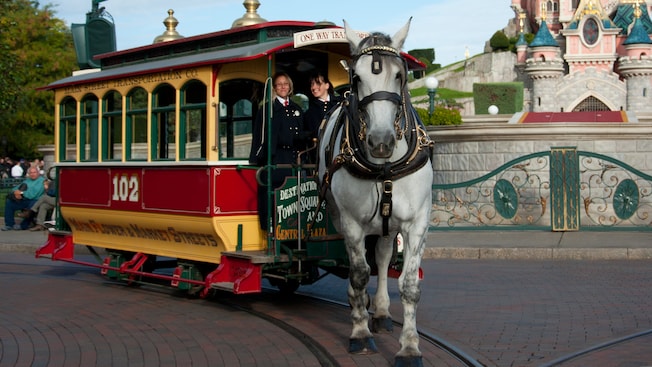 Main Street Vehicles
Here's another way to explore Main Street U.S.A: in an old motor vehicle! Board at Town Square or Central Plaza in one of the available vehicles :
a real fire truck from the beginning of the last century ;
a two-stage bus ;
a limousine ;
La Mercer, a small convertible car ;
a classic police van, the Paddy Wagon.
These vehicles are perfect for a real dive into the early 20th century!