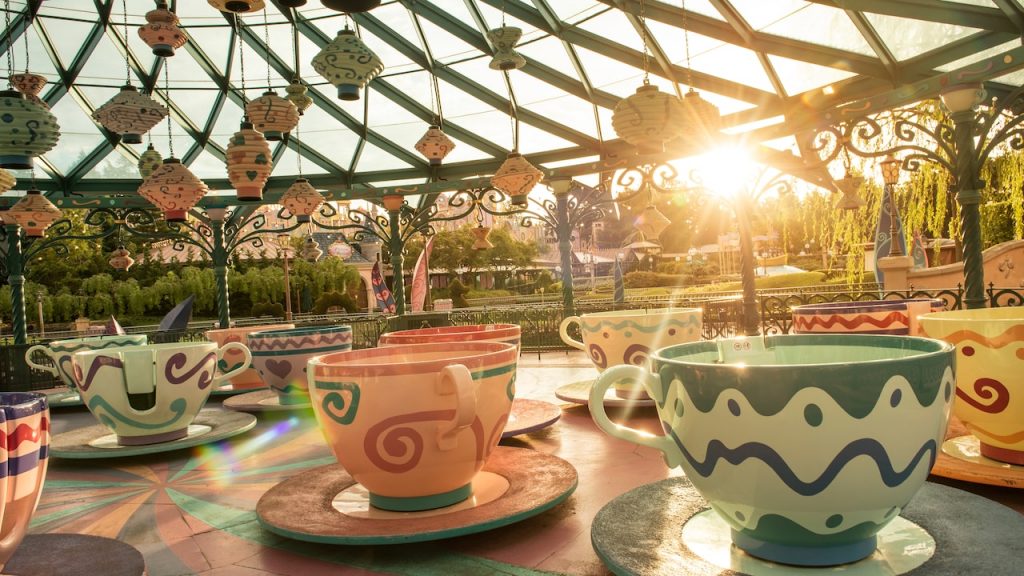 Alice's universe doesn't stop at the endless Labyrinth running through Wonderland! You haven't quite finished your exuberant and dynamic journey into this universe that will make you dizzy!
Besides, you could have a cup of tea with the Mad Hatter for your unbirthday ?
Cups that spin and spin
You, you ate a piece of mushroom that shrunk you!
It's at Mad Hatter's Tea Cups that you'll find yourself in a cup that spins and spins in an endless ballet of cups!
With the steering wheel in the center of the cup, make the cup spin on itself for even more sensation!
What you might want to know
Waiting time: 15 minutes
Loved by: children and families!
Side by side seating: up to 6 people
Minimum size: none
Pregnant women: discouraged
Fastpass: no
Single rider: no
Extra Magic Time: yes