The Parkside Diner, located on the ground floor of Disney's Hotel New York is an all-you-can-eat buffet of American and international cuisine.
Plus meal vouchers and Hotel meal vouchers (for New York hotel residents) are accepted in this restaurant.
---
Parkside Diner menu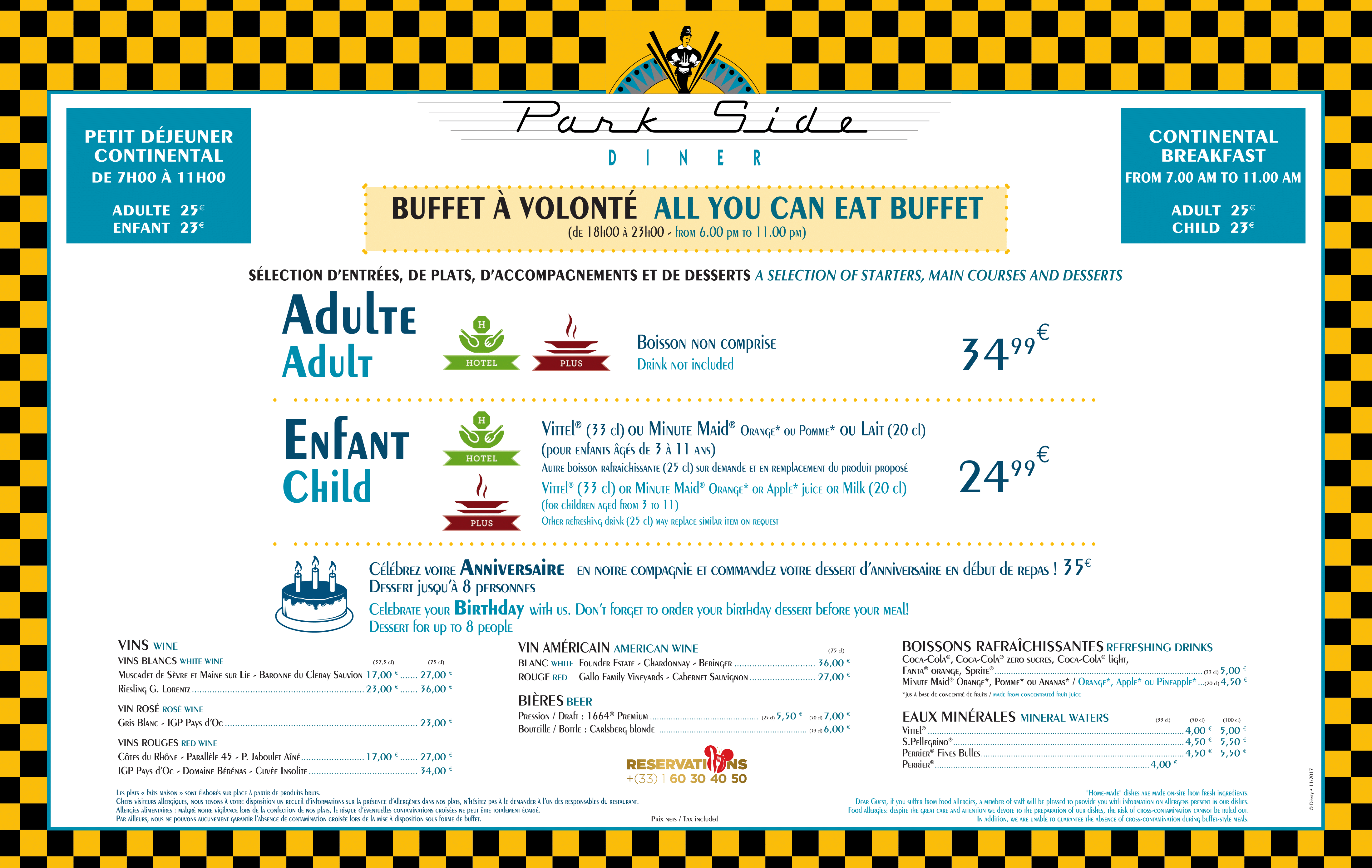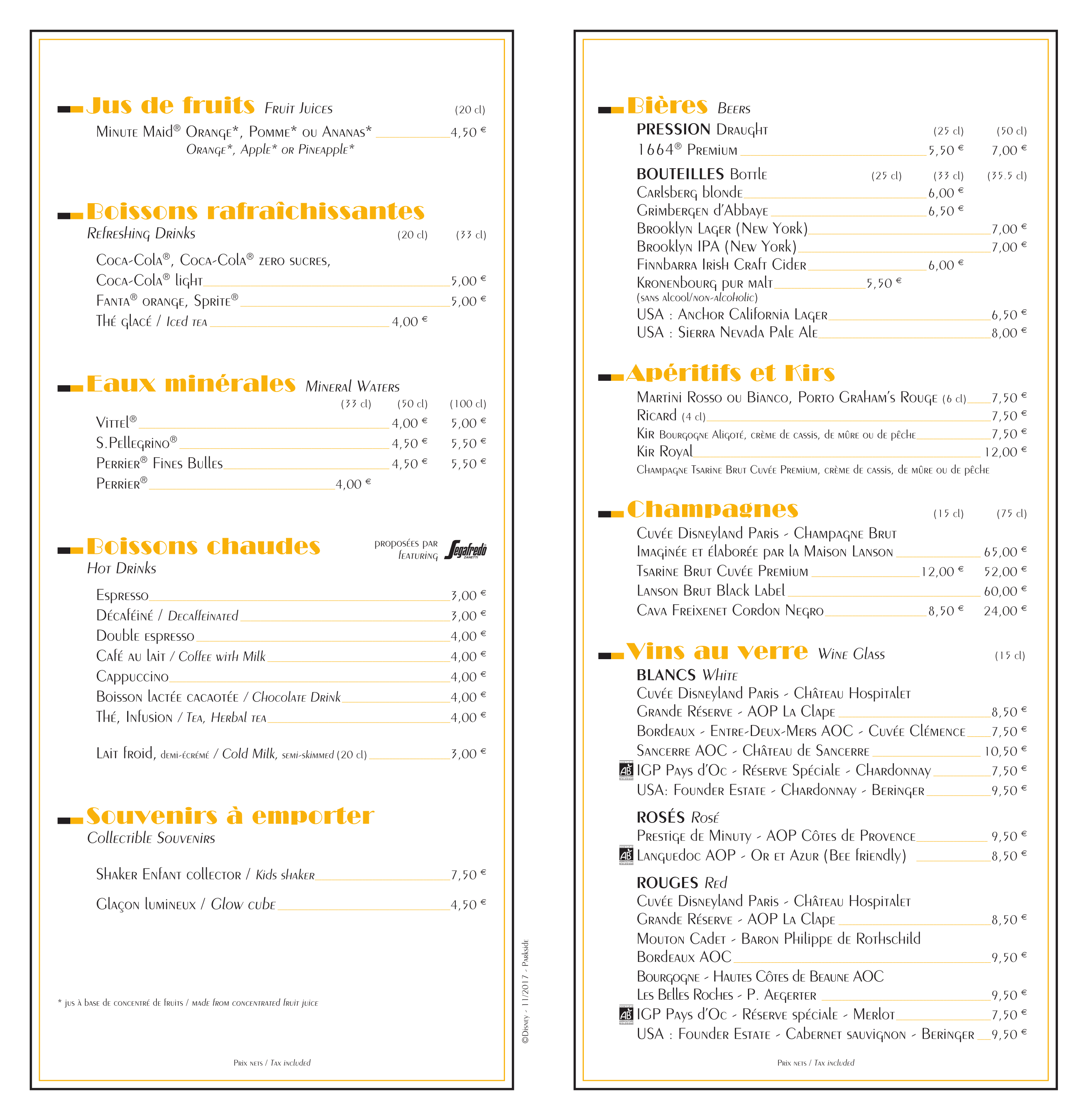 ---
Little Important Note
This restaurant is accessible to everyone, hotel residents, as well as residents of other hotels or visitors for a day.
updated the 15th november 2017