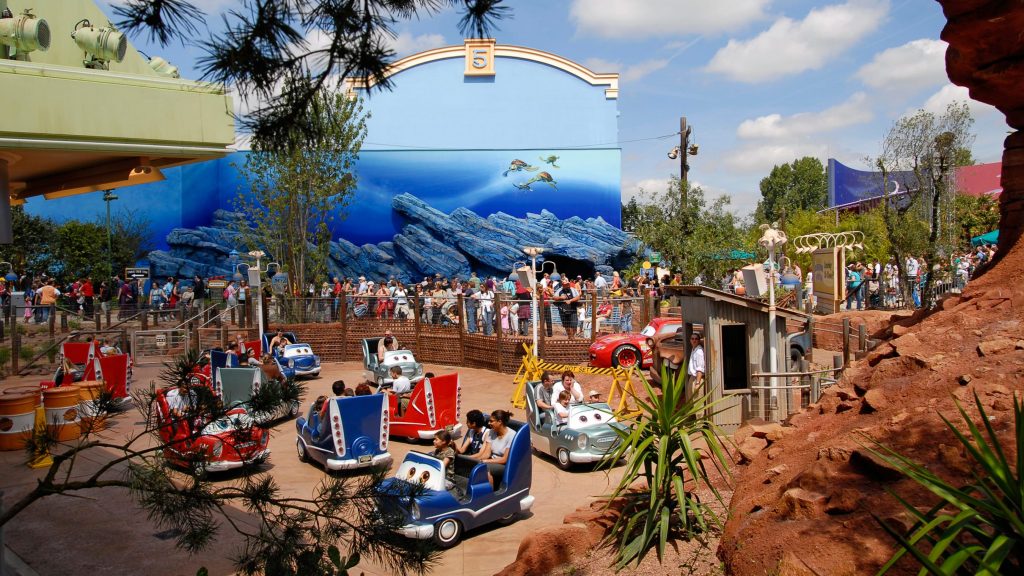 It is at the Walt Disney Studios Park that you will find Flash McQueen and the universe of Cars ! And this time, you're the star!
Get on board with one of Flash's friends, and race through Radiator Springs at full speed.
If you want to find Flash in another attraction, go to Moteurs… Action! Stunt Show Spectacular
The track
Cars Quatre Roues Rallye works a bit like the principle of Mad Hatter's Tea Cup, cars spin around other cars and then on itself.
What you might want to know
Waiting time: 10 to 30 minutes
Loved by: young children
Side by side seating: 2 side by side, 2 rows in a car
Minimum size: none
Pregnant women: forbidden
Fastpass: no
Single rider: no
Extra Magic Time: no