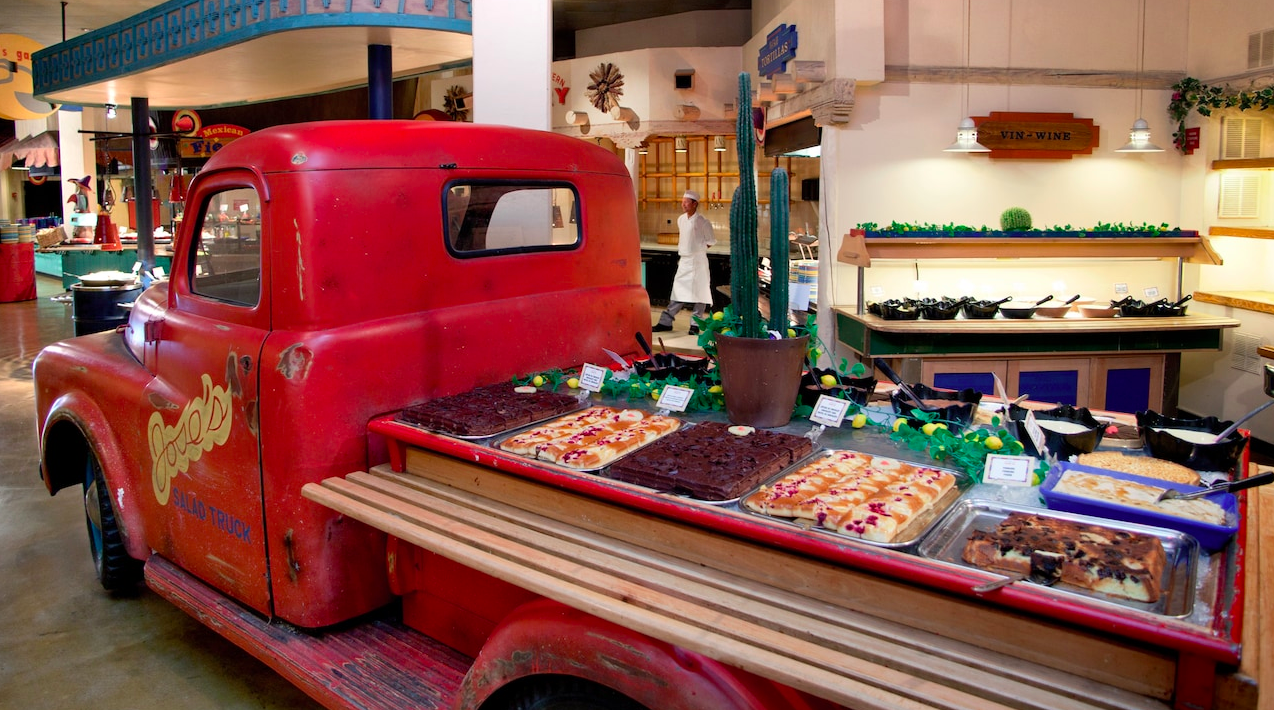 La Cantina is a restaurant in the Disney's Hotel Santa Fe. This all-you-can-eat buffet restaurant offers international cuisine and Tex-Mex, with meat, fish, vegetables and delicious desserts in a New Mexico atmosphere.
Hotel meal vouchers are accepted for people staying at Santa Fe, as well as Standard vouchers for all.
---
La Cantina menu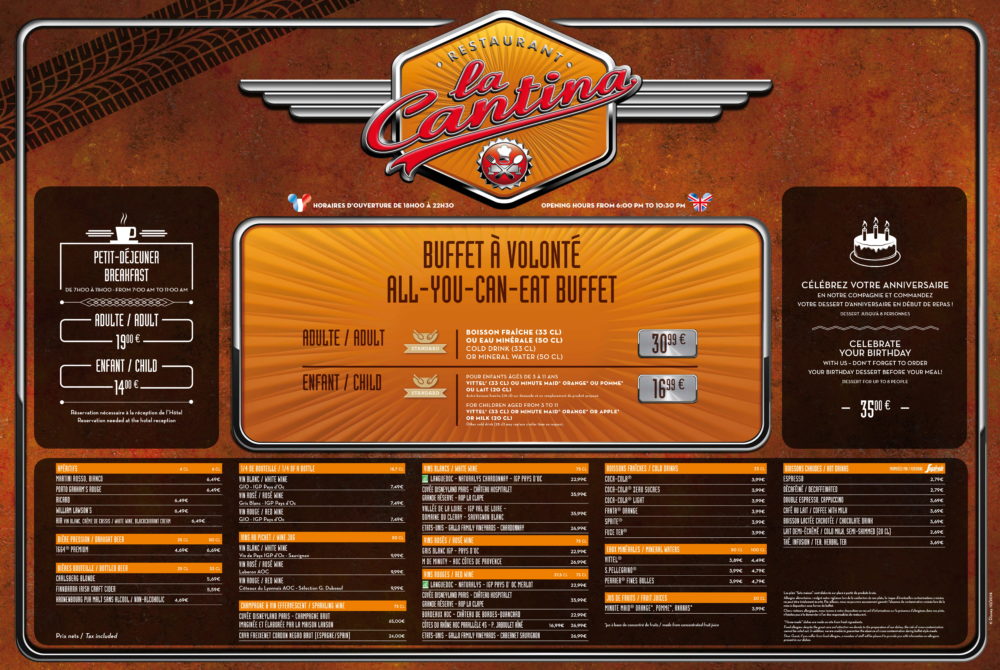 ---
Little Important Note
This restaurant is accessible to everyone, hotel residents, as well as residents of other hotels or visitors for a day.
updated the october 23rd 2019